Nobody ever wants to walk into a room in which a death has occurred.  However, you must know what to do to protect your health and safety if you walk into such a scene.  The presence of a lifeless body can be dangerous, especially if is has been a couple of days before discovery.  It is important to stay clear of the scene because of the biohazard materials and potential evidence present and call 911 to respond to the scene.  Once the authorities arrive, you can contact Aftermath Services to restore the scene.  Aftermath Services provides death cleanup services in Memphis, TN to clean and restore the scene of a death.  Our technicians will work with law enforcement to fully restore the scene without compromising any investigation.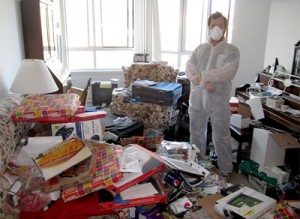 An unattended death is when a death occurs and it takes days or even weeks for someone to discover the body.  During this time, the body will decompose and bodily fluids may become present in the area.  All bodily fluids are potentially dangerous because they may contain viruses or bacteria that can spread infection and disease.  Our professionals at Aftermath Services have the cleaning products and protective equipment to safely restore the scene of a death in the following scenarios:
If the death occurred because a crime has been committed, then we must approach the restoration of the scene differently.  Law enforcement will be conducting a crime scene investigation and it is important that we do not disturb the scene or contaminate evidence.  Our technicians have been properly trained to restore the scene of a death in cooperation with law enforcement to avoid compromising the investigation.  Once we arrive at the scene, we will assess the situation and create a restoration plan to get the area back to normal quickly and discreetly.
You can expect the following from our death cleanup services:
Removal of contaminated materials including carpeting and furniture.
Scouring of the scene to remove bodily fluids and stains.
Cleaning with commercial grade cleansers to reduce the risk of infections.
Deodorization with effective methods.
Transportation and disposal of biohazard materials at a medical waste facility.
Help with insurance claims.
Arrival in unmarked vehicles to complete the job discreetly.
When a tragedy like this occurs on your property, it is important to have the scene restored safely and quickly.  Fast and effective restoration will protect your health and help you begin the healing process by returning the scene back to normal.  If you need help dealing with the grief from a loss, we can put you in touch with counseling professionals.  You can call Aftermath Services any time at (888) 696-7999 for death cleanup services in Memphis, TN.
---
Related Death Cleanup Services:
---
Recent Reviews
---
Review by Patricia B., Edison, NJ
Aftermath Cleanup
Rating

"Thank you for making our lives easier at a very difficult time. You were compassionate and professional. We appreciate your hard work."
---
Review by Nicole H., Punxsutawney, PA
Aftermath Cleanup
Rating

"Following an unbelievable tragedy, I was met by a compassionate on site supervisor, who proceeded to assume responsibility for which I was unprepared and unable emotionally to handle. Was notified about every step of process being taken, and all was done in a professional manner. Matt still keeps in touch concerning the repairs and our emotional state. Through this horrible tragedy, I felt comforted by his professional manner and felt that I had also made a friend. I would highly recommend Aftermath."
---
Review by Karen V., PA
Aftermath Cleanup
Rating

"I was so comforted by this team.... Jennifer was so soft spoken & Kind & compassionate. Kris & Justin & Jennifer were all more than what we could have prayed for in this situation. Thank you."
---
See All Reviews