Stumbling upon the scene of a death on your property can be a traumatic experience. This is particularly true if the death occurred multiple days prior, or if a violent crime or accident was the cause. If you find yourself in this situation, it is critical that you contact your local law enforcement authorities right away. After this, you should call our Aftermath Services representatives about our death cleanup services in Orlando, FL. We will remove any hazardous materials left behind, disinfect affected areas, and fully restore any damaged property. We offer these services 24 hours a day to property owners in Orlando, FL.
Working with Law Enforcement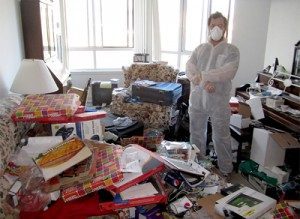 Law enforcement personnel are not trained or certified to remove or handle hazardous materials (such as blood, bodily tissues, and similar substances). This is because of the danger of this work as diseases and infections can be spread when biohazard materials are mishandled. This is why we work closely with law enforcement to decontaminate affected areas as they finish gathering information. We take extraordinary caution to ensure we do not remove evidence or cause cross-contamination.
How We Can Help
Unattended deaths, violent crimes, and severe accidents can result in grisly scenarios for the unfortunate property owners who stumble across them. Bodies can decompose quickly, resulting in nauseating odors and increasing the risk of diseases and infections. Through our expertise as a disaster cleanup services provider, we will return your property to normal in a safe and effective manner. We have experience in responding to the following situations and more:
Bio cleaning
Trauma scene cleanup
Suicide cleanup
Restoring Your Property
Through our 24/7 emergency-response services, we will respond rapidly to begin the cleanup process. Our specialists will arrive in discreet, unmarked vehicles to help protect your privacy, and begin with a full assessment of the affected areas. We will keep you informed throughout the recovery process. Some of the things you can expect from our death cleanup services include:
The utilization of personal protective equipment (PPE) to prevent the spread of pathogens
Adherence to local, state, and federal regulations regarding the handling and disposal of hazardous materials
Removal of contaminated furnishings and surfaces
Thorough decontamination and stain removal services
The use of professional-grade cleaning equipment and solutions
Deodorization services
Assistance with the insurance claims process
While we hope you never need to make use of our death cleanup services, we can be reached at (888) 696-7999 if you do. Our Aftermath Services technicians will decontaminate and restore your property quickly and effectively. We are proud to offer these services to property owners in need in Orlando, FL
---
Related Death Cleanup Services:
---
Recent Reviews
---
Review by Patricia B., Edison, NJ
Aftermath Cleanup
Rating

"Thank you for making our lives easier at a very difficult time. You were compassionate and professional. We appreciate your hard work."
---
Review by Nicole H., Punxsutawney, PA
Aftermath Cleanup
Rating

"Following an unbelievable tragedy, I was met by a compassionate on site supervisor, who proceeded to assume responsibility for which I was unprepared and unable emotionally to handle. Was notified about every step of process being taken, and all was done in a professional manner. Matt still keeps in touch concerning the repairs and our emotional state. Through this horrible tragedy, I felt comforted by his professional manner and felt that I had also made a friend. I would highly recommend Aftermath."
---
Review by Karen V., PA
Aftermath Cleanup
Rating

"I was so comforted by this team.... Jennifer was so soft spoken & Kind & compassionate. Kris & Justin & Jennifer were all more than what we could have prayed for in this situation. Thank you."
---
See All Reviews