Aftermath Services is a leading provider of bio recovery services in Orlando, FL. Our professionals are trained and certified to remove these hazardous elements from your property and decontaminate and restore affected areas. While it can be tempting to try and clean up biohazard materials with off-the-shelf cleaners and do-it-yourself methods, we encourage you to take advantage of our services. The handling and disposal of biohazard materials is regulated by local, state, and federal agencies because of the dangerous pathogens they can contain. We ensure that everybody on the property is protected against potential diseases and infections and we will restore your property to its original condition.
Peace of Mind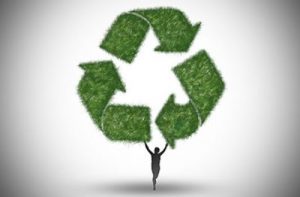 Our ultimate goal is to restore both your property and peace of mind through our swift and effective bio recovery services. We can assist you following any event that involves biohazard materials. Most commonly, these substances include bodily fluids and tissues, waste, and similar elements. We can provide any of the below services, and more:
Trauma scene cleanup
Death cleanup
Hoarding cleanup
Suicide cleanup
If the event in question requires the presence of law enforcement personnel and EMTs, we will work with them to ensure important evidence is inspected before being removed. Lastly, we offer these services on a 24-hour basis in order to help you during your time of need. We understand how traumatic these situations can be and will always respond rapidly with the utmost professionalism.
Restoring Your Property
Whenever you discover biohazard materials on your property, you should quickly assess the severity of the situation. If law enforcement is required, dial 911 as soon as possible. Once these personnel are on their way, you should contact our experts to begin cleanup efforts. We will fully decontaminate and restore your property in a swift and effective manner. Our specialists utilize personal protective equipment (PPE), and take other measures to guarantee the safe transfer and disposal of hazardous materials from your property. To learn more about what exactly to expect from our services, please read below:
Adherence to local, state, and federal regulations regarding the handling and disposal of biohazard materials
Cooperation with law enforcement officials in the event of a crime
The effective removal of biohazard materials from your property, and disposal at a licensed medical waste facility
Decontamination and restoration of affected areas and belongings
Assistance with obtaining an insurance claim
Complete respect for your situation and privacy (if necessary, we can connect you with counseling professionals to help you or your family members overcome the traumatic event)
If you are ever in need of bio recovery services, we encourage you to give us a call. Our Aftermath Services representatives are available 24/7 at (888) 696-7999. We can help you following any event involving biohazard materials, and are proud to assist property owners in Orlando, FL.
---
Related Bio Recovery Services:
---
Recent Reviews
---
Review by Patricia B., Edison, NJ
Aftermath Cleanup
Rating

"Thank you for making our lives easier at a very difficult time. You were compassionate and professional. We appreciate your hard work."
---
Review by Nicole H., Punxsutawney, PA
Aftermath Cleanup
Rating

"Following an unbelievable tragedy, I was met by a compassionate on site supervisor, who proceeded to assume responsibility for which I was unprepared and unable emotionally to handle. Was notified about every step of process being taken, and all was done in a professional manner. Matt still keeps in touch concerning the repairs and our emotional state. Through this horrible tragedy, I felt comforted by his professional manner and felt that I had also made a friend. I would highly recommend Aftermath."
---
Review by Karen V., PA
Aftermath Cleanup
Rating

"I was so comforted by this team.... Jennifer was so soft spoken & Kind & compassionate. Kris & Justin & Jennifer were all more than what we could have prayed for in this situation. Thank you."
---
See All Reviews