The likelihood of a homicide occurring on your property is relatively slim, but that does not mean it is impossible. Knowing what to do if it happens is instrumental in experiencing a swift and effective recovery. First and foremost, property owners should know that law enforcement personnel will not handle the decontamination and restoration process for you. This is why we offer comprehensive homicide cleanup services here at Aftermath Services. If the unthinkable occurs on your property, we will respond rapidly to remove any hazardous materials, decontaminate the area, and restore affected belongings. We offer these services 24/7 to property owners in need in Orlando, FL.
Decontaminating the Area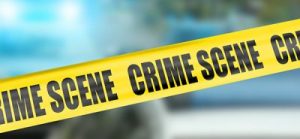 Blood, bodily tissues, and similar substances must be handled with extreme caution and care in order to prevent the spread of infections and diseases. Through our services, we abide by local, state, and federal regulations pertaining to biohazard substance removal, and dispose of these materials at proper medical waste facilities. Only our professional-grade sanitization equipment and solutions can guarantee an effective result. For your safety, please do not attempt to remove harmful biohazard materials by yourself.
Coordinating with Law Enforcement
Working in tandem with law enforcement personnel is instrumental in any homicide cleanup scenario. Forensic experts must have access to the scene in an unaffected manner in order to have the best chance of completing their work successfully. We work hand-in-hand with these personnel to ensure we do not alter or cross-contaminate the scene before they are done.
Restoring Your Property
At the end of the day, our ultimate goal is to restore both your property and peace of mind. We fully understand how traumatic it can be to stumble across a grisly homicide scene. Through our cleanup services, we will be by your side from start to finish and return your property to its original condition. For a better understanding of what exactly to expect from our services, please continue reading below:
The removal of dangerous biohazard materials from your property (this includes blood, bodily tissues, and similar substances), and the proper disposal of these materials
The elimination of criminal investigation materials from your property (such as fingerprint dust)
Certified homicide cleanup services with continuous monitoring for better quality control
Assistance with coordinating insurance claims
If needed, professional family assistance and support
A final walkthrough and approval to ensure a quality result
While we hope you never need to utilize our homicide cleanup services, we will be by your side throughout the recovery process if you do. To take advantage of our 24/7 services, simply contact our Aftermath Services representatives at (888) 696-7999. We proudly offer our assistance to property owners in the Orlando, FL, area.
---
Recent Reviews
---
Review by Patricia B., Edison, NJ
Aftermath Cleanup
Rating

"Thank you for making our lives easier at a very difficult time. You were compassionate and professional. We appreciate your hard work."
---
Review by Nicole H., Punxsutawney, PA
Aftermath Cleanup
Rating

"Following an unbelievable tragedy, I was met by a compassionate on site supervisor, who proceeded to assume responsibility for which I was unprepared and unable emotionally to handle. Was notified about every step of process being taken, and all was done in a professional manner. Matt still keeps in touch concerning the repairs and our emotional state. Through this horrible tragedy, I felt comforted by his professional manner and felt that I had also made a friend. I would highly recommend Aftermath."
---
Review by Karen V., PA
Aftermath Cleanup
Rating

"I was so comforted by this team.... Jennifer was so soft spoken & Kind & compassionate. Kris & Justin & Jennifer were all more than what we could have prayed for in this situation. Thank you."
---
See All Reviews