In 2016, over 17,000 people were victims of a homicide in the U.S.  People die each day due to violent crimes and the scenes left behind are disturbing and dangerous.  If a homicide occurs on your property, you need to immediately call law enforcement to respond to the crime.  Once the proper authorities arrive, you need to call Aftermath Services to clean up the scene.  Aftermath Services provides homicide cleanup in Memphis, TN to clean and restore the scene of a homicide.  Our technicians can effectively clean and sanitize the scene to restore it to its original condition and we work in cooperation with law enforcement.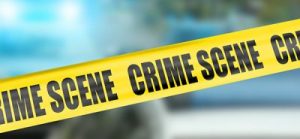 Homicide is a serious crime and when an incident occurs, there is always a crime scene investigation afterwards.  At Aftermath Services, we know how to approach these scenarios so we can clean up the scene without hindering the crime scene investigation.  Our technicians will thoroughly clean and sanitize the scene with advanced cleaning products and equipment and we will handle potential evidence in cooperation with the investigators.  We are also prepared to remove biohazard materials and transport them to a medical waste facility for proper disposal.
Our homicide cleanup services consist of the following:
Biohazard Cleaning: We will remove all biohazard materials including blood and bodily fluids from the scene.
Deodorization: We can remove unpleasant odors with powerful deodorizers.
Proper Disposal: We will transport all biohazard materials to a medical waste facility that is licensed to dispose of them.
Certified Technicians: Our technicians are certified to effectively cleanup the scene of a homicide according to local, state, and federal regulations.
Continuous Monitoring: We monitor our progress strictly to make sure the job is being done properly without interrupting the crime scene investigation,
Insurance Assistance: We can help you manage your claim with your insurance provider.
Family Assistance and Support: If a loved one has been lost as a result of a homicide, we can put you in touch with counseling professionals who can help you through this difficult time.
Final Walk Through and Approval: We will walk your property with you to ensure that the restoration is done to your satisfaction.
Discovering a homicide on your property is very difficult and overwhelming.  Make sure you contact law enforcement first, and then call Aftermath Services to handle the restoration.  You can reach us 24 hours a day at (888) 696-7999 for homicide cleanup in Memphis, TN.
---
Related Homicide Cleaning Services:
---
Recent Reviews
---
Review by Patricia B., Edison, NJ
Aftermath Cleanup
Rating

"Thank you for making our lives easier at a very difficult time. You were compassionate and professional. We appreciate your hard work."
---
Review by Nicole H., Punxsutawney, PA
Aftermath Cleanup
Rating

"Following an unbelievable tragedy, I was met by a compassionate on site supervisor, who proceeded to assume responsibility for which I was unprepared and unable emotionally to handle. Was notified about every step of process being taken, and all was done in a professional manner. Matt still keeps in touch concerning the repairs and our emotional state. Through this horrible tragedy, I felt comforted by his professional manner and felt that I had also made a friend. I would highly recommend Aftermath."
---
Review by Karen V., PA
Aftermath Cleanup
Rating

"I was so comforted by this team.... Jennifer was so soft spoken & Kind & compassionate. Kris & Justin & Jennifer were all more than what we could have prayed for in this situation. Thank you."
---
See All Reviews