Biohazard materials such as blood, tissues, and bodily fluids are extremely dangerous because they can be infectious.  You should never attempt to clean up these materials yourself because of the danger of spreading infection or disease if they are mishandled.  If an accident or violent crime occurs in which there are biohazard materials present, it is best to stay away from the dangerous materials and call a licensed professional like Aftermath Services. Aftermath Services provides complete bio recovery services in Memphis, TN to clean up and dispose of dangerous biohazard materials.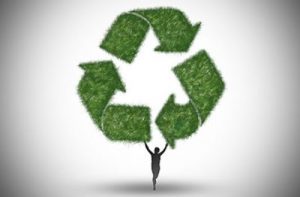 Our technicians are trained, licensed, and insured to provide bio recovery services and clean up a range of biohazard materials.  Whether the situation involves bodily fluids like blood or other dangerous materials like sewage, chemicals, or mold, our technicians are equipped to bio wash, disinfect, and deodorize the scene.  During the restoration, we will move objects that were not affected so we can thoroughly clean and sanitize the area.
Our bio recovery services cover the following:
Hoarding Cleanup
Trauma Scene Cleanup
Homicide Cleanup
Suicide Cleanup
We use the most advanced cleaning methods of the industry along with powerful and effective cleansers and disinfectants to thoroughly restore areas affected by biohazard materials.  Each of our technicians has gone through blood borne pathogen (BBP) training so you can trust them to safely handle the cleanup and removal of biohazard materials.
The bio recovery services we provide consist of the following:
Proven Cleaning Methods: We use effective cleaning methods and products and we work within local, state, and federal regulations.
Personal Protective Equipment: Our technicians use personal protective equipment (PPE) to keep themselves protected from infection and disease.
Cooperation with Law Enforcement: Our technicians are trained to cooperate with law enforcement without interrupting the crime scene investigation.
Insurance Assistance: We can help you work with your insurance company if you file a claim.
Protection of your Privacy: We arrive in unmarked vehicles and work discreetly to get the job done.
Professional Counseling: We understand that experiencing a sudden loss is difficult. We can put those who are grieving in touch with professional counselors who can help.
If you encounter any type of biohazard materials on your property, you must call a licensed professional like Aftermath Services to remove the materials and restore the area.  We are available at (888) 696-7999, 24 hours a day to provide bio recovery services in Memphis, TN.
---
Related Bio Recovery Services:
---
Recent Reviews
---
Review by Patricia B., Edison, NJ
Aftermath Cleanup
Rating

"Thank you for making our lives easier at a very difficult time. You were compassionate and professional. We appreciate your hard work."
---
Review by Nicole H., Punxsutawney, PA
Aftermath Cleanup
Rating

"Following an unbelievable tragedy, I was met by a compassionate on site supervisor, who proceeded to assume responsibility for which I was unprepared and unable emotionally to handle. Was notified about every step of process being taken, and all was done in a professional manner. Matt still keeps in touch concerning the repairs and our emotional state. Through this horrible tragedy, I felt comforted by his professional manner and felt that I had also made a friend. I would highly recommend Aftermath."
---
Review by Karen V., PA
Aftermath Cleanup
Rating

"I was so comforted by this team.... Jennifer was so soft spoken & Kind & compassionate. Kris & Justin & Jennifer were all more than what we could have prayed for in this situation. Thank you."
---
See All Reviews