With 1.2 to 1.5 gallons of blood in the average human being, per LiveScience.com, blood is the most prevalent fluid in humans. However, it also means that blood is the most common bodily fluid found at accident and death scenes, where it needs to be addressed as a biohazard. If the blood isn't treated as such and is handled incorrectly, bacteria, disease, and infection spreads, putting anyone at the scene at risk. Knowing this, it is imperative that Aftermath Services is called to conduct professional blood cleanup services. We have been in this industry since 1996 and can clean blood from accident, crime, or injury scenes in the Oakland, CA area. Our technicians will clean, sanitize, and deodorize your property in a safe manner.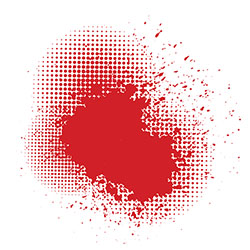 To remove the blood, we scour the area and use a powerful bio wash. Within our three-step cleaning process, our technicians decontaminate, sanitize, and deodorize the area, guaranteeing it is safe to return to. Objects that have been heavily stained with blood, such as curtains and furnishings, are removed from the site. We either salvage or dispose of them based on how bad they are damaged. Furthermore, we can conduct our blood cleanup services for the following:
Bio recovery services
Biohazard cleanup
Crime scenes
Death cleaning
Hoarding cleaning
Homicide cleaning
Suicide cleaning
Trauma scene cleaning
The following is included in our blood cleaning process:
Biohazard removal: We remove all bodily fluids, tissues, and other biohazardous materials from the scene. This prevents them from causing disease and infections.
Odor removal: We use specialized powerful deodorizers to eliminate odors.
Proper disposal: We dispose of biohazards by placing them in approved containers and by transporting them to the proper licensed facility.
Safe procedures: We only use cleaning products and techniques that comply with state and federal laws.
Continuous monitoring: We have quality communications and control procedures that guarantee we abide by all local, state, and federal regulations.
Insurance assistance: We work with your insurance provider and law enforcement officials to make sure a claim is filed in a timely manner.
Confidential family assistance and support: We can connect family and friends with professional counselors to help them get through the difficult time.
Because of the dangers cleaning up blood presents, it is best to leave the cleanup to the professionals at Aftermath Services, especially if there's a tragedy. We are available to the Oakland, CA area on a 24/7 basis and can be reached for our blood cleanup services by calling (888) 696-7999.
---
Review by Patricia B., Edison, NJ
Aftermath Cleanup
Rating

"Thank you for making our lives easier at a very difficult time. You were compassionate and professional. We appreciate your hard work."
---
Review by Nicole H., Punxsutawney, PA
Aftermath Services
Rating

"Following an unbelievable tragedy, I was met by a compassionate on site supervisor, who proceeded to assume responsibility for which I was unprepared and unable emotionally to handle. Was notified about every step of process being taken, and all was done in a professional manner. Matt still keeps in touch concerning the repairs and our emotional state. Through this horrible tragedy, I felt comforted by his professional manner and felt that I had also made a friend. I would highly recommend Aftermath."