Based on information from the FBI, during 2011, there were over 12,000 homicide victims in the United States. When a criminal investigation regarding a homicide has finished up, the property owner is responsible for the cleanup and restoration of their property. Aftermath Services can help with the homicide cleanup services we provide in the Oakland, CA area. We employ technicians who are trained to remove biohazards like blood from the property. This isn't just any standard cleanup job, we will sanitize the area to reduce the risk of health effects and approach the situation in a respectful and compassionate manner.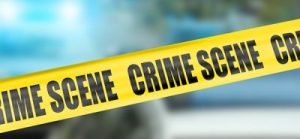 What makes cleaning up after a homicide different than other cleanup jobs is that in these instances, a crime was committed. Aftermath Services will work with law enforcement to conduct our work in a way that doesn't damage evidence or interfere with the investigation. We use specialized tools, cleaning products, and protective equipment to get rid of biohazards, disinfect the area, and restore the scene. Additionally, we work in a manner that prevents the spread of disease and infections.
Aftermath Services Homicide Cleanup Includes:
Biohazard removal: We will get rid of all biohazard materials from the scene in a safe manner. We will also clean up fingerprint dust and other remnants from the criminal investigation.
Odor removal: To remove odors from the scene, we use specialized deodorizers unavailable to the public.
Proper disposal: We dispose of biohazards properly by transporting them in approved containers to a licensed facility.
Certified technicians: We employ technicians who are trained and certified to conduct homicide scene restoration and cleanup in compliance with federal, state, and local regulations.
Continuous monitoring: We have communication and control plans that guarantee we conduct our work in a quick manner and in a way that doesn't interfere with the investigation.
Insurance assistance: We will work with you, your insurance provider, and law enforcement officials to file an insurance claim.
Family assistance and support: We can connect family and friends with professional counselors who will help them work through this tough time.
Final walkthrough and approval: We conduct a walkthrough with the client to ensure customer satisfaction.
Call Aftermath Services at (888) 696-7999 for the 24/7 homicide cleanup services we provide to the Oakland, CA area. We will quickly and efficiently return your property back to its natural state.
---
Review by Patricia B., Edison, NJ
Aftermath Cleanup
Rating

"Thank you for making our lives easier at a very difficult time. You were compassionate and professional. We appreciate your hard work."
---
Review by Nicole H., Punxsutawney, PA
Aftermath Services
Rating

"Following an unbelievable tragedy, I was met by a compassionate on site supervisor, who proceeded to assume responsibility for which I was unprepared and unable emotionally to handle. Was notified about every step of process being taken, and all was done in a professional manner. Matt still keeps in touch concerning the repairs and our emotional state. Through this horrible tragedy, I felt comforted by his professional manner and felt that I had also made a friend. I would highly recommend Aftermath."