949-877-1999
Every homeowner and business owner fears the consequences of a major natural disaster.  Disasters such as fires, floods, and storms can happen essentially without warning and cause bad enough damage that your home or building will need to be rebuilt.  Experiencing this type of damage is overwhelming and can leave you wondering what you should do.
ServiceMaster EMT provides emergency construction services in Santa Fe Springs, CA.  Our highly trained technicians will stabilize your home or building right away and create a construction plan to get your home or business back to its previous condition.
Construction Services Santa Fe Springs, CA
The damage caused by a natural disaster can sometimes be enough to leave your home or business in an unstable condition for a significant period of time.  We are committed to minimizing this interruption to your business or daily life with quick stabilization and a thorough reconstruction plan.
Our construction plan will account for each step in the process and our professional crew which consists of handymen, carpenters, and general contractors will effectively carry out every step.  We also assign a project manager to each project to oversee the process and keep you updated.  We can effectively rebuild any type of residence or commercial building that has experienced major damage including homes, apartments, and high-rises.
The construction services we provide include:
Full planning, scheduling, and project management
Complete inspection of the damage
Free estimates
Documentation of all repairs
Consultation and design
Building stabilization
The results of a major disaster are very overwhelming because they can cause so much damage in such a short period.  We provide emergency construction services in this situation to get the home or building stabilized and prevent even worse damage.  These services include: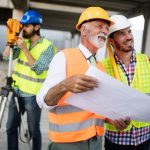 Building stabilization
Emergency damage restoration
Deodorization
Power backup
Electronics restoration
Sublimation drying
Data and document recovery
Antiques and fine art restoration
Project management consulting
If you have just experienced serious damage to your home or building in Santa Fe Springs, CA and aren't sure what to do next, call ServiceMaster EMT right away.  We will quickly stabilize the building and implement a construction plan to effectively rebuild it.
Available 24/7
We are standing by 24 hours a day at (949) 877-1999 to respond with emergency construction services in Santa Fe Springs and Los Angeles County, CA.
---
Related Construction Services:
Reconstruction Services Huntington Beach, CA
Construction Services Santa Ana, CA
Construction Services Lake Forest and Los Angeles, CA
Reconstruction Services Anaheim, CA
Reconstruction Services San Diego, CA
Reconstruction Services Ontario, CA
March 2, 2021
Michael Jelley
Colton, CA
We were impressed with Service Masters promp response the same evening that we called, starting the demo and mitigation immediately. They tracked the moisture in the walls and ran their equipment until the walls and wood were completely dry; which took amost a week. Thank you for the professional, polite team. Great work guys! Thank you, Mike and Jackie
More Reviews