RestorationMaster
Right away after a natural disaster, it's important to inspect your property for critical damage. If you happen to find any large holes in the siding or roof leaks, don't hesitate to reach out to emergency services right away.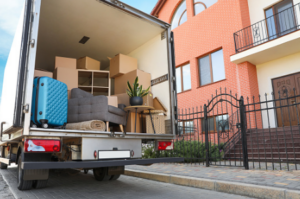 Properties that have been critically damaged by a flood, fire, or storm will need immediate attention to protect them from additional damage and even collapse. RestorationMaster is available in New Lenox and Mokena, IL to provide emergency board up services for homes and buildings whose property structure faces additional damage or the risk of collapse.
Damage to Property Structures
As soon as you find your home or building in critical condition after a natural disaster, it's normal to go in a state of shock and worry about what to do first. But it's important to push these feelings aside and call for help to save your property structure and contents.
If a home or building is left exposed, additional damage from rain, animals, and vandals can occur. Any water damage caused by roof leaks can also result in mold damage over time. Critters can easily sneak in, chew on wiring, damage personal belongings, and leave behind odors and biohazards. Vandals are also able to easily break in and steal valuable items like jewelry or money.
Emergency board up services can protect your property until restoration services can begin. Our technicians at RestorationMaster are standing by 24/7 to help board up your windows, doors, and holes in the siding. We will also tarp over the roof to prevent water damage.
Our emergency board up services include each of the following:
Tarping over roofs
Temporary enclosures
Boarding up all holes and openings
Setting up temporary barricades (if necessary)
Never hesitate to start the restoration process after a disaster because doing so can result in additional time and money spent to rebuild the damaged property. RestorationMaster is always available to respond to emergencies, including providing board up and tarping services.
Contact Us
For emergency board up and tarping services in New Lenox and Mokena, IL, contact RestorationMaster at (630) 576-0336.