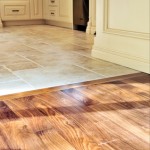 Wood Floor Cleaning – Hinsdale, IL
Many homeowners chose hardwood floors because they add beauty and value to your home and they are very durable with the proper maintenance.  Even with regular sweeping and mopping, dirt and other debris can become embedded in the crevices of the wood panels which could wear out the finish. RestorationMaster provides wood floor cleaning in Hinsdale, IL to clean and restore hardwood floors.  We can safely clean any wood flooring type and restore its original appearance.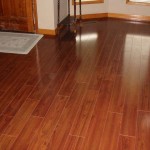 Laminate Floor Cleaning – Hinsdale, IL
 Laminate floors are one of the more versatile flooring options available and they are very durable for many different applications.  These floors can gather dirt and other debris within the crevices over time and sweeping and mopping is not enough to remove them. RestorationMaster provides commercial and residential laminate floor cleaning services in Hinsdale, IL.  We can thoroughly clean your laminate floors and restore their look with our advanced cleaning systems.
Tile and Grout Cleaning – Hinsdale, IL
Tile and grout surfaces are often installed in kitchens and bathrooms because of their durability and moisture resistance but they can still gather dirt, debris, and mildew on the tile surfaces and grout lines.  RestorationMaster provides tile and grout cleaning services to homes in Hinsdale, IL.  We can restore the look of your tile and grout surfaces by removing the dirt and mildew from the tile and grout lines and we will also apply a protectant sealer.
Carpet Cleaning – Hinsdale, IL
The carpet in a home or office consistently gathers dirt and other debris in the carpet fibers from the daily foot traffic.  The accumulation of this dirt and debris can cause the carpet to wear out or deteriorate which will shorten its life and take away from its appearance. RestorationMaster provides carpet cleaning services for homes and offices in Hinsdale, IL.  Our advanced cleaning products and equipment will remove dirt and debris from deep within the carpet fibers to help clean and restore your carpet.
Heavy House Cleaning – Hinsdale, IL
It is beneficial to keep your house clean because it will improve the appearance of your home and contribute to a healthy living environment.  Homeowners commonly clean their homes with a variety of routines but rarely clean their entire home in one shot. RestorationMaster provides heavy house cleaning services to deep clean homes in Hinsdale, IL.  We will thoroughly clean every room of your home from the ceiling to the floor.
Air Duct Cleaning – Hinsdale, IL
The air duct system is responsible for distributing the heat and air conditioning in a home or building and as the air moves through the system, dust, pollen, and other airborne debris accumulate within the ducts.  This built up debris is then distributed back into the breathing air when the system kicks on.  RestorationMaster provides air duct cleaning services in Hinsdale, IL to remove this excess debris from the air ducts.  Our cleaning services will improve the efficiency of the system and contribute to healthier breathing air.
Upholstery Cleaning – Hinsdale, IL
The furniture in a home or office is used daily and the direct contact can cause the upholstery to collect dirt and debris.  If the debris is not removed, it can become abrasive against the fabric when someone sits on the furniture which will cause the upholstery to wear out and deteriorate.  RestorationMaster provides upholstery cleaning services to homes and offices in Hinsdale, IL.  Our advanced cleaning system will remove embedded soil and debris from the furniture upholstery to clean it and restore its appearance.