Hardwood floors are a very desirable flooring option because of their beauty, durability, and the value that they add to a home.  However, if hardwood floors are not properly cleaned or cared for, they could become embedded with dirt and other debris that could cause damage and affect its appearance.  RestorationMaster provides expert hardwood floor cleaning services to Hinsdale IL and the surrounding area to thoroughly clean hardwood floors and enhance their beauty and durability.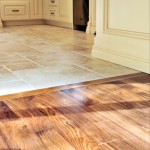 Over time, dirt and debris builds up within the grooves of the wood grain and in the spaces between the panels on hardwood floors which can damage the floor by scratching the surface or the wood grain.  The technicians of RestorationMaster have the expertise to properly clean all types of hardwood floors using the best cleaning products and equipment available in the industry.  We steam clean wood floors with a low chemical solution that removes debris from the cracks and wood grain to restore the floor to its original condition.
Hardwood floors not only add beauty to your home, but they also add value which makes them quite an investment.  The hardwood floor cleaning services from RestorationMaster will deep clean your hardwood floors to improve their look and protect your investment.  Call us at (630) 576-0336 for hardwood floor cleaning services in Hinsdale, IL area – free estimate and coupons available.