RestorationMaster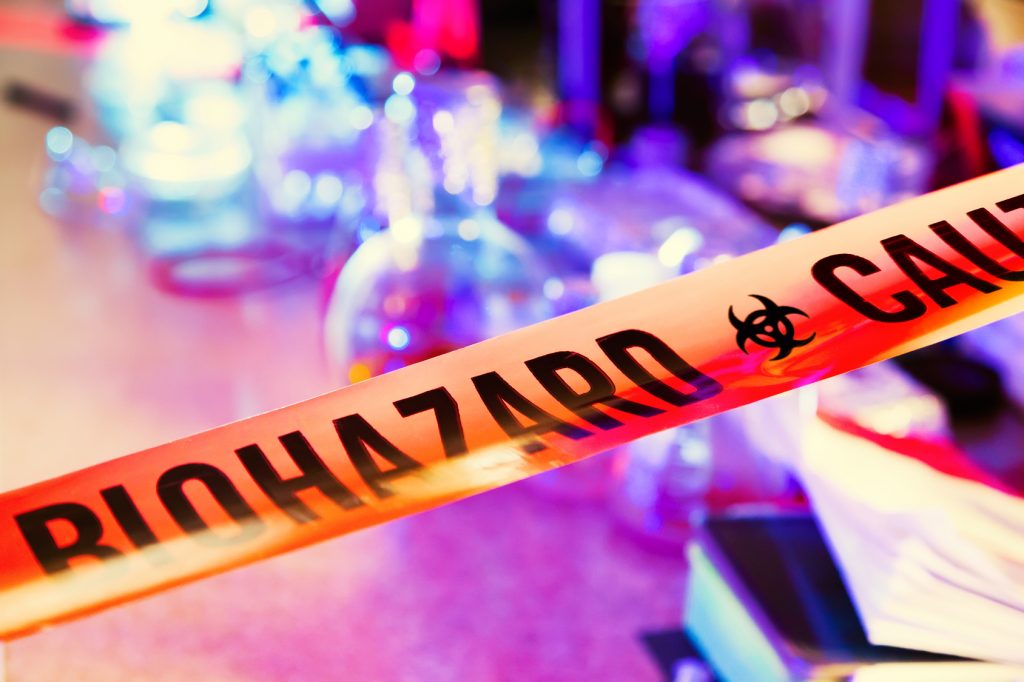 Violent crimes and serious accidents are daily occurrences, but they are rare when it comes to individual experience.  Having such a situation unfold on your property may be unlikely, but there is still a possibility.  Encountering the scene of a violent crime or major accident can be disturbing, and the scene is also dangerous if biohazard materials like blood and bodily fluids are present.  If you find such a scene, you need to call law enforcement and first responders right away.  After making this call, you need to contact a licensed professional who can clean up the scene.
RestorationMaster provides trauma scene cleaning services in Berwyn, IL to remove biohazard materials from the scene of a violent crime or accident.  We use advanced cleaning products and disinfectants to remove all traces of biohazard materials and disinfect the scene to make it safe for use.  You can expect our technicians to take a compassionate approach out of respect for those who have experienced a loss.
Our technicians at RestorationMaster have each passed a background check and they can be trusted to provide effective biohazard cleaning services on your property.
Trauma Scene Cleaning
When you call RestorationMaster after a traumatic incident, we will arrive quickly to start the cleaning and restoration process.  Our technicians understand the sensitivity of the situation and will arrive in unmarked vehicles to protect your privacy.  We will ensure that all biohazard materials, including blood and other bodily fluids, are completely removed and transported to a licensed facility for proper disposal.
Once the biohazard materials are removed, we thoroughly clean and sanitize the affected areas to reduce the risk of infection or disease.  If a crime has been committed, our technicians know how to cooperate with law enforcement officials to avoid disrupting the crime scene investigation.
Our trauma scene cleaning services can include cleaning and sanitization of the following:
Broken windows
Flooring, drywall, and other damaged structural elements
Furniture
Cabinets
Walls
HVAC, plumbing, and electrical systems
Biohazard Cleanup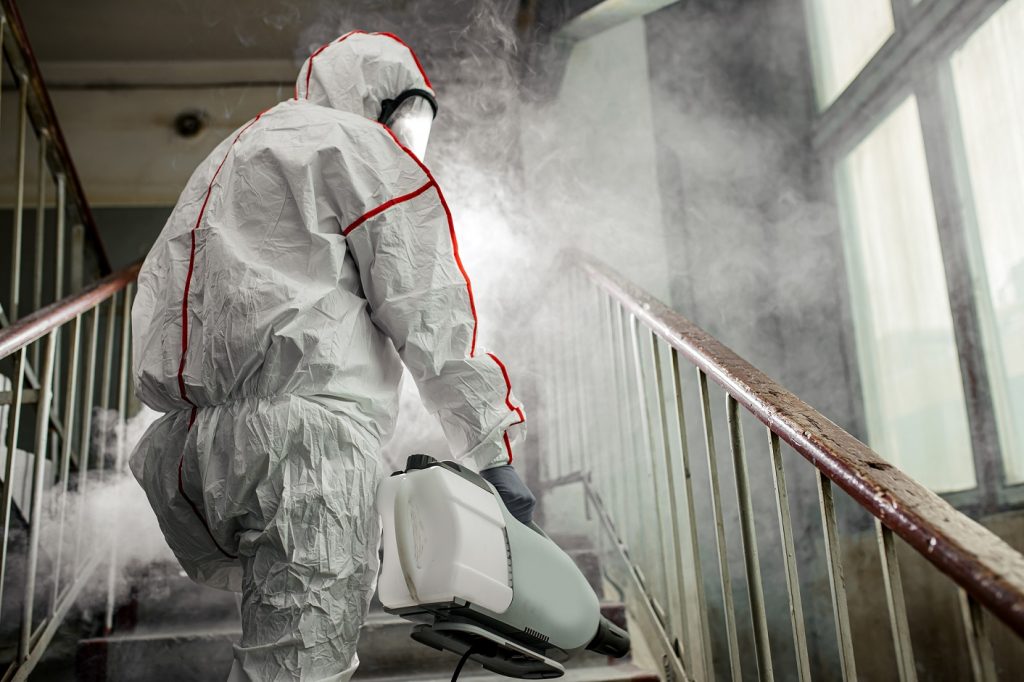 Biohazard materials which are any materials that contain harmful toxins such as blood, tissues, sewage, mold, and chemicals must be cleaned up by licensed professionals who follow the regulations of the CDC, EPA, and OSHA.  Our technicians are trained to work within these regulations, and they are also certified in dealing with bloodborne pathogens.
We can provide trauma scene cleaning services for the following scenarios:
Scenes of a homicide, suicide, natural death, or accidental death
Crime scenes with blood, bodily fluids, tear gas, and fingerprint dust
Drug/ meth labs
Homes affected by hoarding
Prison cell cleanup
Blood and airborne pathogens
Vehicle and equipment cleaning
Tissues and bodily fluids
When a traumatic event occurs on your property, calling your insurance provider may be the last thing on your mind.  Our technicians can help you decide if you need to call your insurance company to make a claim and we can help you file your claim if you decide to call.  We will also directly bill your insurance provider for the cost of the restoration.
If a traumatic event involving a serious injury or death unfolds on your property, make sure you call the right emergency responders and then our professionals at RestorationMaster.  Our technicians will provide effective trauma scene cleaning services to quickly return the scene to a safe condition.  You can reach us 24 hours a day at (888) 915-7197 to respond to emergencies in Berwyn, IL.
---
Related Services:
Biohazard Cleanup Elmhurst, IL
Biohazard Cleanup Services Downers Grove, IL
Biohazard Cleanup Contractors Lombard, IL
Biohazard Cleanup Services Oak Park, IL
Biohazard and Trauma Cleanup Services Darien, IL
Biohazard and Crime Scene Cleanup Oak Brook, IL