RestorationMaster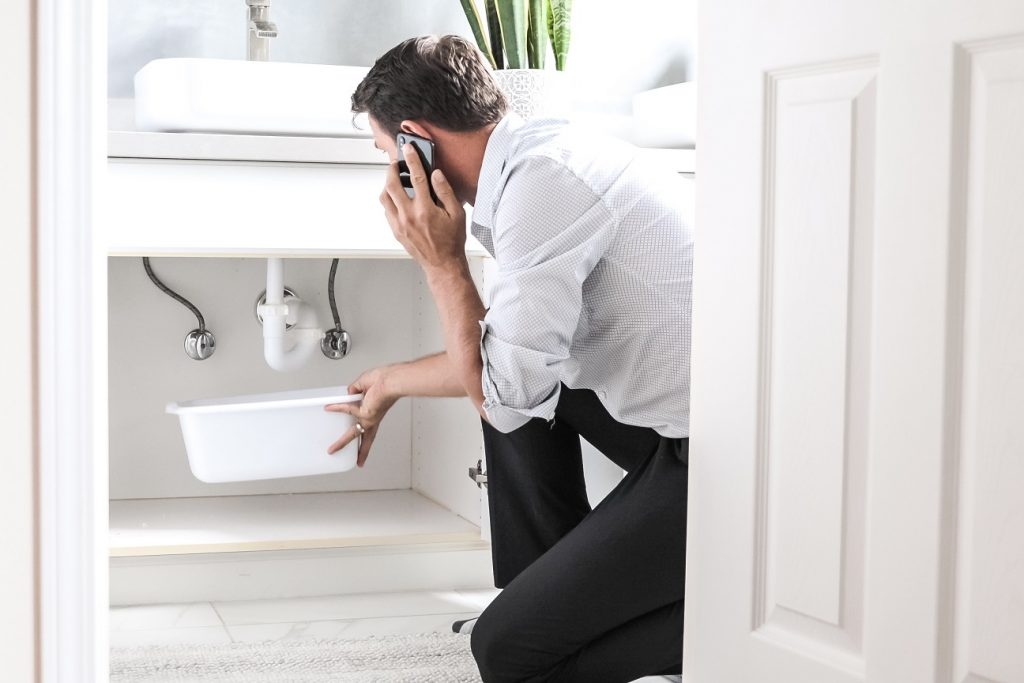 RestorationMaster is a full-service disaster restoration and cleaning company in the Berwyn, IL and surrounding areas. All of our technicians hold IICRC certifications and are prepared to respond to any and all disaster scenarios, 24 hours a day. No matter the size of the property or extent of the damage, RestorationMaster is ready to put in the work it takes to restore your property to its original condition.
The disaster restoration and cleaning services we provide consist of the following:
Water damage restoration
Sewage backup cleaning
Fire damage restoration
Mold remediation
Biohazard cleaning
Dehumidification services

When water damage occurs in your home or building, no matter the source, you need to act fast to keep the damage contained.  Excess water can get into your home due to rain, natural floods, pipe bursts, leaks, and overflows and it spreads quickly through porous building materials.  Affected flooring, woodwork, and drywall will become damaged and mold may also appear if the water is not removed.  RestorationMaster provides water damage restoration services to Berwyn, IL to remove the excess water and restore damaged objects and materials.  We use advanced water extraction equipment and proven structural drying techniques to reverse the effects of water damage.

Standing water is already a major problem if it occurs in your home, but it is even more damaging and dangerous if the water contains sewage.  Sewage commonly enters homes and buildings due to a sewage backup or natural flood water mixing with sewage before it enters the building.  Water containing sewage is dangerous because it contains harmful toxins that cause infection and disease, and it can cause permanent damage to the affected materials.  It is best to call a professional as soon as you notice sewage water on your property.  RestorationMaster provides sewage cleanup services to Berwyn, IL to cleanup sewage backups and flooding containing sewage.  We can effectively remove the contaminated water as well as thoroughly clean, disinfect, and restore the damaged areas.

A fire in a home or commercial building can cause a catastrophic amount of damage that requires a fast response and complex restoration.  As soon as the fire is out, you must call for fire damage restoration because the structural damage will only get worse and residual elements like smoke and soot will keep spreading and causing additional damage. RestorationMaster provides complete fire damage restoration services in Berwyn, IL to restore and rebuild homes and businesses affected by fire.  Our IICRC certified technicians will stabilize and repair your property and reverse the effects of soot and smoke damage using advanced cleaning products and procedures.

Mold is a major nuisance if it appears in your home or building because it can result in widespread property damage and serious health effects if left unchecked.  Mold growth almost always begins due to excess moisture in the home and it feeds on building materials like wood and drywall, leading to structural damage.  The longer mold is in your building, the worse the damage will get and the higher the risk for negative health effects.  At RestorationMaster, we provide complete mold remediation services to remove mold growth from homes and businesses in Berwyn, IL.  We will contain and remove the mold growth and provide air quality testing to ensure that the mold removal process was effective.

The idea of an accident or violent crime happening on your property can be overwhelming, but it is important to know how to react to such a traumatic scenario. The scene of a major injury or death will likely contain biohazard materials like blood and bodily fluids that consist of toxins that spread disease and infection.
It is important to call emergency responders right away, but you must also call a licensed professional to restore the scene. RestorationMaster provides biohazard and trauma scene cleaning services in Berwyn, IL to clean, disinfect, and restore property affected biohazard materials. Our technicians take a sensitive and respectful approach to these projects and work discreetly to restore your property as quickly as possible.

It is difficult to completely avoid water damage because excess water can get into your home or building due to weather conditions, pipe bursts, overflows, and sewage backups.  The reason excess water is dangerous is because it quickly spreads through porous building materials and furnishings and as these materials take on more water, there is an increased risk for serious damage and mold growth.  At RestorationMaster, we can thoroughly dry water damaged materials with our dehumidification services in Berwyn, IL.  Our technicians use advanced dehumidification and drying equipment to extract all water and moisture from the affected materials.
---
Related Restoration and Cleaning Services:
Fire and Water Damage Cleanup in Downers Grove, IL
Disaster Restoration and Recovery in Elmhurst, IL
Disaster Restoration in Lombard, IL 
Disaster Restoration and Cleaning in Tinley Park, IL
Restoration Company Oak Park, IL
Restoration Services Burr Ridge, IL
Fire and Water Damage Restoration Darien, IL