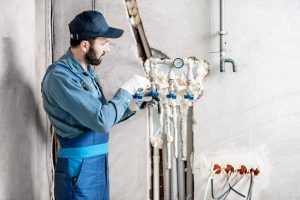 We understand that a disaster can happen at any time and cause serious damage to your property. That is why we are always able to respond to
any property-damaging event that you may experience, 24 hours a day. We will also help keep out of pocket costs low with our price match guarantee that applies to non-covered claims.  We will match or beat estimates from other professionals that adhere to the IICRC's standard of care.
We are extraordinarily proud of our representatives and technicians for their dedication to our clients. We owe this recognition to their superior service and expertise. If you would like to learn more about RestorationMaster, or utilize our 24/7 emergency-restoration services, give us a call at (888) 915-7197.
You can also read more about our primary service offerings below:
Mold remediation
Content cleaning and pack-out services
Smoke and soot removal
Biohazard cleanup
Hoarding cleanup
Sewage backup cleanup
Deodorization services
Dehumidification services
Whenever uncontrolled water or moisture enters your property, it is important to contact restoration experts as quickly as possible. This is because of the warping, discoloration, and other damage that these elements can cause in structural components of your building, as well as your belongings. At RestorationMaster, we offer residents of Downers Grove, IL, 24/7 water damage restoration services. We implement state-of-the-art water extraction and drying equipment, as well as time-tested procedures to reverse any damage before it becomes permanent.
Fires are a significant risk to residential and commercial property owners in Downers Grove, IL. No matter the cause, the damage from the fire itself can be substantial. The same is true for damage caused by resulting smoke and soot. At RestorationMaster, we offer comprehensive fire damage restoration services to address all of these issues and more. Through our services, we will stabilize your property as well as sanitize and restore affected materials and belongings.

Mold growth is a relatively prevalent occurrence in Downers Grove, IL, because of the ease with which mold can take hold and spread. All mold needs to grow is excess moisture and an organic food source. When it appears on your property, it can lead to structural damage, permanently damaged belongings, and various health complications. At RestorationMaster, we offer mold remediation services to remove all traces of mold from your property and restore a safe and healthy environment.

RestorationMaster is a leading provider of content cleaning and pack-out services in Downers Grove, IL. We help residential and commercial property owners recover from disasters by specifically addressing their damaged belongings. We restore everything from important documents and business equipment to electronics and artwork. We do this by shipping them to our secure facility for cleaning and repair. We then safely store them until your building is in a proper condition to receive them.

Residents of Downers Grove, IL, can count on RestorationMaster for industry-leading smoke and soot removal services, 24 hours a day. Many people are familiar with the consequences of fires, but fewer recognize the harm of smoke and soot. These elements can cause etching and discoloration, as well as permanent damage if left unaddressed. Through our services, we provide proper treatments and restoration procedures to return your property to its original condition. We can provide full deodorization services, as well.

A serious accident or violent crime can happen at any time and even though it is rare, you must know how to react in these scenarios for your safety and the safety of others.  The first call should be to emergency first responders to arrive on the scene.  However, these professionals are not licensed or equipped to handle the cleaning of biohazard materials.  You will also need to call a licensed professional to remove biohazard materials and make the area safe again.  RestorationMaster provides biohazard and trauma scene cleaning services in Downers Grove, IL to thoroughly clean and disinfect scenes contaminated with biohazard materials.  Our technicians have the equipment to get the job done safely and effectively and we will always approach these scenarios with compassion for friends and family of the victim.

Hoarding is a complicated problem to deal with because hoarding behaviors are caused by an underlying mental condition.  Those affected by hoarding usually have extreme anxiety or depression that makes it very difficult for them to remove anything from their home. This causes clutter to build up to a large degree and create dangerous and unsanitary conditions in the home.  It is important to reach out to a hoarder and help them get the cleaning process started.  You should not start to clean the home of a hoarder until you have approached them about the situation and they agree to proceed with the cleaning. At RestorationMaster, we provide complete hoarding cleaning services in Oak Lawn, IL to clean and disinfect the homes of hoarders.  Our technicians will take a respectful approach to the situation and work with the affected individual throughout the entire restoration process.

Flood water in a home can be very destructive, but if this water contains sewage, it can cause even more damage and put your health at risk.  It is common for sewage to enter a home or building mixed with flood water, and it can also come into a home due to a sewage backup.  Sewage contains dangerous substances and toxins that can cause a range of heath issues, making it very important to stay away from water that may be contaminated. RestorationMaster provides sewage cleanup services in Downers Grove, IL to safely remove flood water that contains sewage.  Our technicians will effectively remove all water and moisture as well as thoroughly clean and disinfect the damaged materials. Once someone affected by hoarding has agreed to clean out their home, contact RestorationMaster for our hoarding cleaning services. Our technicians are ready to clean and disinfect hoarded homes in Downers Grove, IL and we treat the affected individual with dignity and respect.

Foul odors in your home or building are very persistent and difficult to get rid of because they can get absorbed in furnishings and building materials.  Smoke odors in particular are especially difficult to deal with as they spread long after the fire is out and even leave soot and residue behind that can cause damage.  It is important for smoke odors and the residue to be cleaned up with the proper techniques to avoid additional damage and rid your property of the odor. RestorationMaster provides smoke and odor removal services in Downers Grove, IL to remove odors and clean up damage caused by the smoke.  We use advanced deodorization techniques and cleaning products to remove smoke odors and clean up residual damage.

Water is one of the leading causes of property damage because it can com from many sources like flooding, leaks, and pipe bursts.  Regardless of the source of the water, it can lead to serious damage because it gets absorbed in porous building materials and furnishings.  Once these materials absorb water, they become at risk for structural damage and mold growth.  RestorationMaster provides dehumidification and drying services to help dry water damaged materials in homes and buildings in Downers Grove, IL.  Our technicians can effectively extract water from affected materials using advanced drying and dehumidification equipment.
You can expect the following when you call RestorationMaster:
100% of our mitigation and remediation services are performed by our own certified staff.
RestorationMaster is your beginning to end property damage restoration partner.
All of our technicians have undergone a background check and are Crimshiled certified technicians.
We understand that not all property damage is covered by insurance. If your insurance claim is denied or you have a non-covered loss, we have you covered! Because everyone's financial situation is unique, our company has partnered with a distinguished finance company to offer you financing options that can cover the cost of your fire, smoke, water and mold damage cleanup. With financing options ranging from fixed-rate installment plans with low minimum payments to plans with no payments and free interest (if the total is paid during the agreed time frame), you will not find a better value than choosing RestorationMaster for your restoration needs. Contact us today and ask how our price match guarantee applies or how you can apply for financing.
---
Related Restoration and Cleaning Services:
Disaster Restoration in Elmhurst, IL
Disaster Restoration and Cleaning in Lombard, IL 
Disaster Restoration and Recovery in Tinley Park, IL
Disaster Restoration and Cleaning in Berwyn, IL