RestorationMaster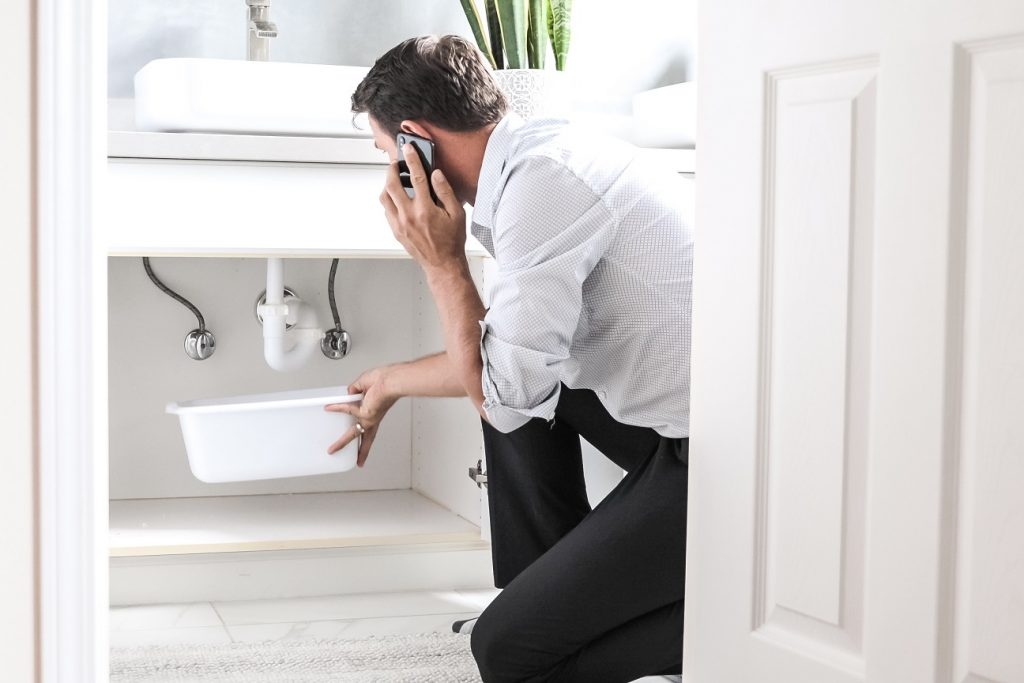 Every home and business deals with water damage at some point because there are many ways that it can occur indoors.  An internal problem like a roof leak, plumbing issue, or burst pipe can result in water damage as well as weather issues like heavy rain and flooding.  It is important to address water damage of all types right away because water spreads by getting absorbed in porous materials and furnishings.  The affected materials will become stained and warped as they absorb water and the risk of mold growth and structural damage will increase.
At RestorationMaster, we provide water damage restoration services to remove flood water and excess moisture from homes and businesses in Berwyn, IL.  We use advanced water extraction and drying equipment to thoroughly dry the affected areas and we will also clean and restore damaged materials.  Our technicians are properly trained to provide complete water damage restoration and they have each passed a background check so you can trust them to work in your home or office.
Water Damage Removal in Berwyn, IL
You may not realize it, but even a minor water leak can lead to significant property damage.  Woodwork, flooring, drywall, insulation, and various furnishings are porous materials that will allow the water to spread through them.  Because of this, water can quickly move through drywall and flooring to reach the subfloor.
Materials affected by the water will not only begin to warp and stain, but eventually start rotting which can lead to major structural damage.  The presence of moisture also makes the affected areas and materials highly vulnerable to mold growth.
Water Damage Restoration
We use the Rapid Structural Drying process to thoroughly dry affected areas and materials.  With this process, our advanced dehumidification equipment and air movers extract the water from affected materials and cause excess moisture to evaporate.  We will then ensure that all moisture has been removed by using moisture meters to detect any remaining moisture in hidden areas.  Once the area has been dried, we will thoroughly clean and disinfect the affected materials.
When dealing with damage to your property, you may be unsure if you should file an insurance claim.  Our technicians can help you decide if it is worth filing a claim based on our assessment of the damage.  If the cost of the damage exceeds the deductible of your insurance policy, we will help you file the claim with your insurance provider.  We also provide direct billing services to bill your insurance company for the cost of the restoration.
Call Hydroforce Restoration and Cleaning at (888) 915-7197 for the professional water damage restoration services we provide in Berwyn, IL, and the surrounding areas.
Make sure you take the following steps as soon as you find water damage in your home:
Call RestorationMaster right away for professional water damage restoration.
Shut off the water at the emergency valve to stop the damage.
Turn off the power before unplugging electrical devices and appliances.
Put foil under furniture legs to prevent damage or stains to the carpet.
Keep curtains and drapes off the floor.
Remove wet items that can stain the carpet such as potted plants, books, and shoes.
You should avoid the following actions after water damage has occurred:
Removing water with a household vacuum cleaner because this can damage the vacuum and cause an electric shock.
Using newspapers to soak up excess water because the ink can stain your carpeting, furniture, or flooring.
Walking on the carpet because you can make the damage worse.
It is important to call our professionals at RestorationMaster as soon as you find water damage in your home or business.  We will arrive quickly to stop the spread of the moisture and restore the resulting damage before it becomes permanent. We will also help keep out of pocket costs low with our price match guarantee that applies to non-covered claims.  We will match or beat estimates from other professionals that adhere to the IICRC's standard of care.
Available 24/7
Give us a call at (888) 915-7197 for emergency water damage restoration services in Berwyn, IL.
---
Related Water Damage Restoration Services:
Water Extraction in Downers Grove, IL
Water Damage Restoration in Tinley Park, IL
Water Damage Restoration in Oak Lawn, IL 
Water Damage Cleanup Burr Ridge, IL
Water Damage Restoration Services Darien, IL
Water Restoration Services Lombard, IL
Water Damage Repair Services Elmhurst, IL