RestorationMaster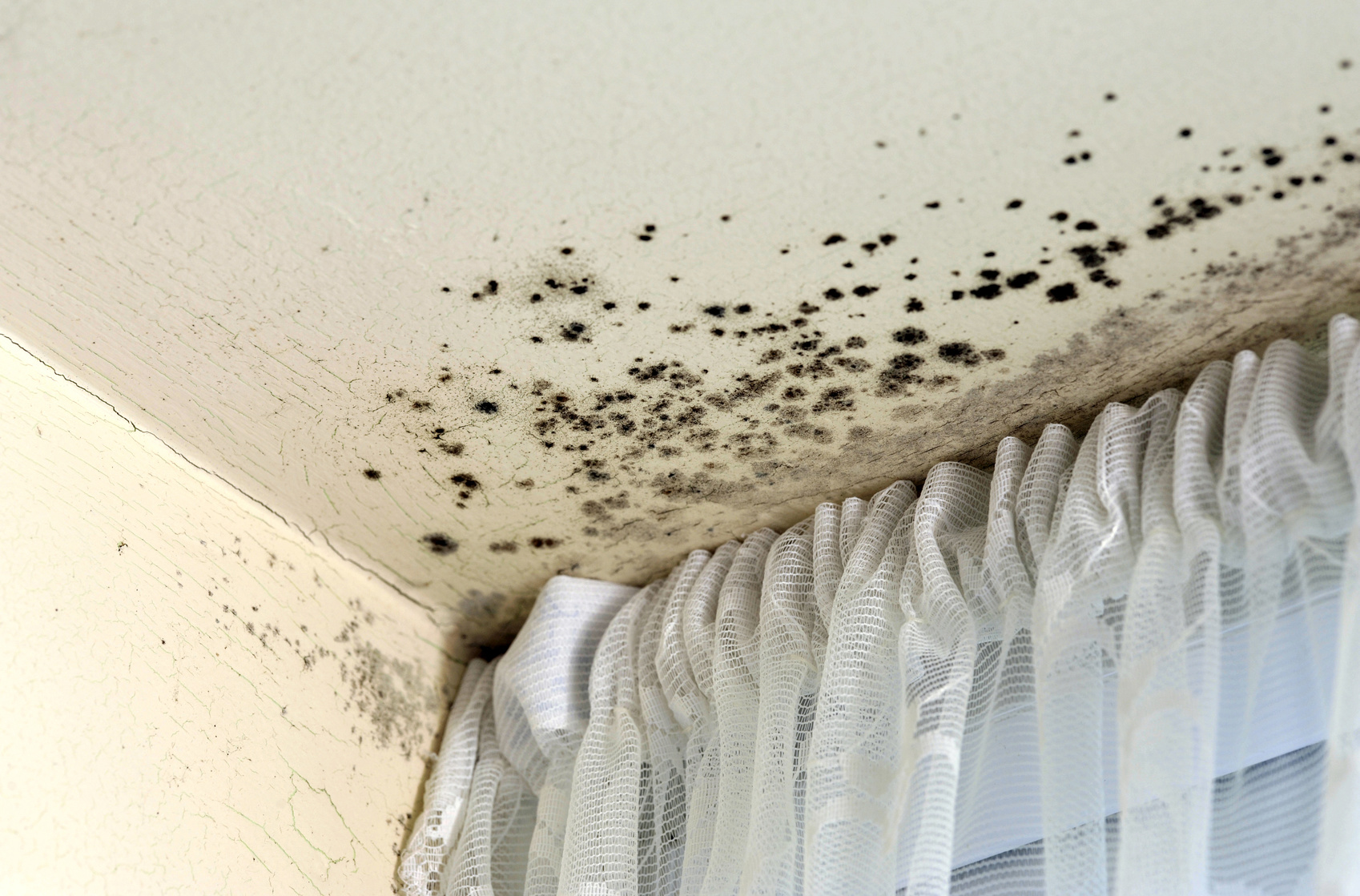 The sight of indoor mold growth can be disheartening to a homeowner or business owner.  Mold appears indoors when the spores find an environment that provides it with moisture and a food source, and its presence can lead to problems including property damage and negative health effects.
The mold growth is always at risk to spread as it disperses its spores, and it can cause deep structural damage because it uses the surfaces it grows on as a food source.  The longer mold growth is ignored, the more extensive the damage and the higher the risk of serious health effects.
RestorationMaster provides mold remediation services to remove mold growth from homes and commercial buildings in Tinley Park, IL.  Our technicians are properly trained and equipped to remove mold growth and restore the air quality within the building to a healthy level.  After we finish the remediation, we will have a third party test your property to ensure that the mold has been completely removed.  We guarantee that your property will pass this test, or we will continue the remediation until it does.
Mold Growth
Mold growth presents several dangers on your property, and it usually happens after your property has been exposed to heavy moisture or water damage.  Its presence can lead to damage, from discoloration of the affected surfaces to structural damage that can lead to much bigger issues.  Mold uses organic materials such as cellulose, which is found in common building materials like wood and drywall, as its food source which is why it can cause so much damage to the affected surfaces over time.
It can also disperse its spores to spread the growth to new areas.  Hidden mold growth is especially dangerous because it can cause serious structural damage before it is even discovered.  DIY mold removal methods are largely ineffective which is why you should call our professionals once you discover mold.
The most dangerous aspect of mold is the health issues it can cause.  Breathing in the mold spores can cause allergic reactions or even infections, especially among children and the elderly.  If someone has a chronic condition, mold exposure can make the condition worse.  The most common health issues associated with mold exposure include the following:
Trouble breathing
Skin irritation
Headaches
Cold-like symptoms
Eye, nose, or throat irritation
Asthma attacks
Respiratory infections
Hypersensitivity infections

Mold Remediation
Our technicians at RestorationMaster will immediately assess the extent of the mold growth and create a remediation plan.  We can handle just about any case of mold growth and if you file a claim with your insurance provider, we can bill them directly to pay for the claim.
Our mold remediation process consists of the following steps:
Inspection: Our technicians will start by locating the source of the moisture that caused the mold growth and evaluating the extent of the mold. We will then fix the moisture source and create a full mold remediation plan.  Locating and fixing the moisture source is an important first step to stop the mold from growing.
Containment: As mentioned above, mold can disperse its spores and cause the mold growth to spread to new areas of your property. Our technicians will isolate the affected areas so that the mold will not spread to new areas of your property as we work.
Filtration: We will reduce the concentration of mold spores in the air using HEPA filtration machines.
Removal: Mold growth must be removed completely from the affected objects and materials, not covered up. Our technicians use HEPA vacuums to remove all mold spores from the affected surfaces and materials and we can also remove mold stains with powerful stain removers.  We will then apply EPA registered anti-microbials to the affected areas to prevent the mold from coming back.  Any materials that are too heavily damaged to be saved will be removed.
Drying: We will ensure that the affected areas and materials are dry after the removal and help you with moisture management strategies that will prevent the mold from returning.
Final Inspection/ Testing: We will follow up the mold removal with a final inspection and testing from a third party. The testing will help ensure that the mold spore count has been brought down to safe levels with the removal of the mold.
It is important to react to any level of mold growth on your property right away or there is a higher risk of serious damage and negative health effects.  Our technicians at RestorationMaster are trained to effectively remove mold growth and they have each passed an extensive background check.
We will also help keep out of pocket costs low with our price match guarantee that applies to non-covered claims.  We will match or beat estimates from other professionals that adhere to the IICRC's standard of care.
You can reach us at (888) 915-7197 for more about our mold remediation services in Tinley Park, IL.
---
Related Mold Remediation Services:
Mold Remediation in Downers Grove, IL
Mold Removal in Berwyn, IL
Mold Mitigation Burr Ridge, IL
Mold Removal Professionals Oak Brook, IL
Mold Removal Services Lombard, IL
Mold Removal Contractors Elmhurst, IL