RestorationMaster
Standing water within a home or building is already a major issue as this can lead to serious structural damage and mold growth.  If this water contains sewage, the effects can be much worse.  Sewage contains waste materials that will not only cause additional damage to the affected surfaces and furnishings, but also increase the risk of negative health effects.  You must stay away from any water on your property that you believe might be contaminated with sewage and call a professional immediately for restoration services.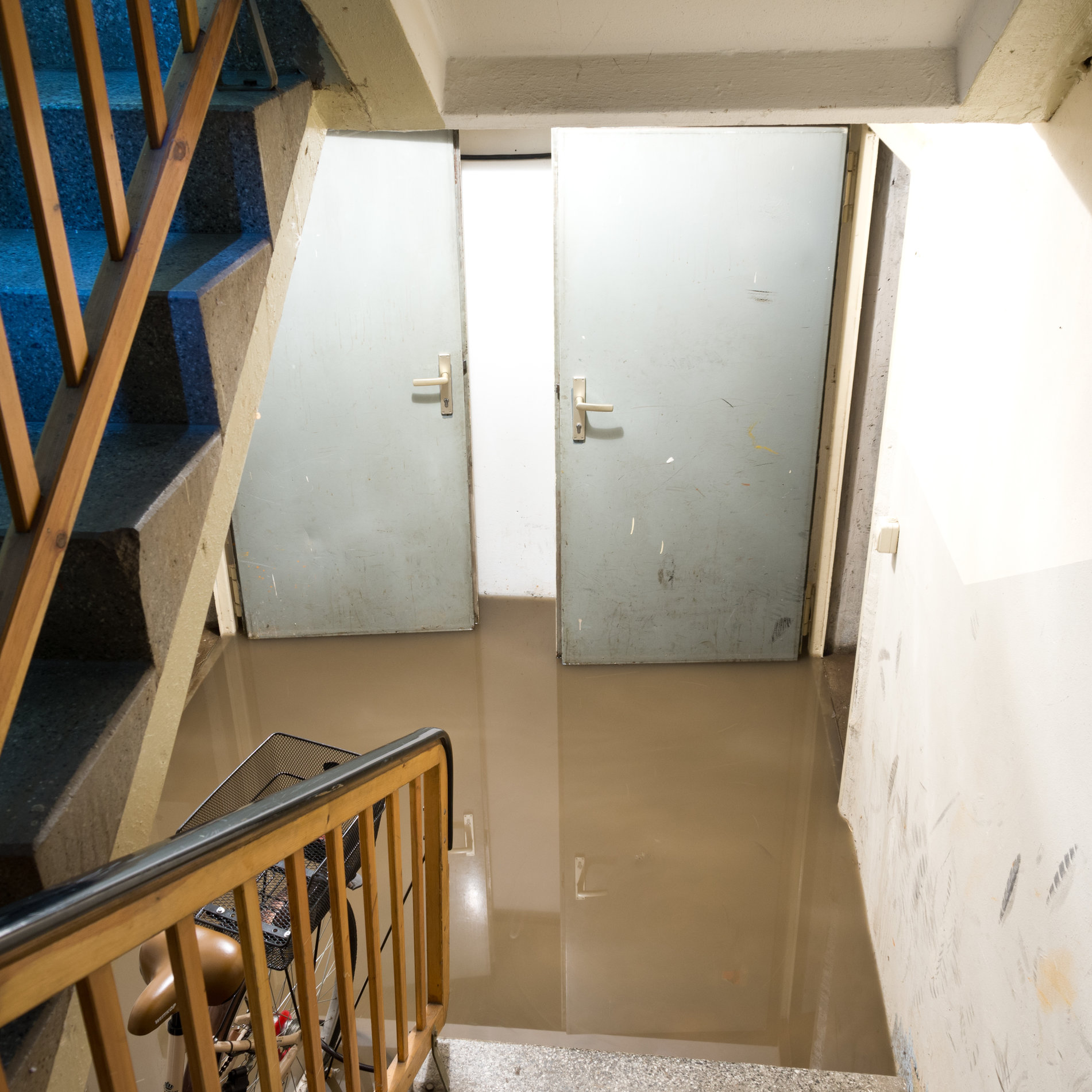 RestorationMaster can help homes and businesses in Tinley Park, IL affected by sewage backups or contaminated flood water with our sewage cleaning services.  We use specialized drying equipment to remove water contaminated by sewage and we will also clean and disinfect the affected areas so they are safe to enter.  Our technicians are highly trained to provide sewage cleaning and they have each passed a background check so they can be trusted to work on your property.
Sewage Backup
Whether you are dealing with a sewage backup or a natural flood, you need to stay away from contaminated water.  If you attempt to clean up any of the sewage water, you are putting yourself at risk of infection or disease.  You must call our professionals right away so we can safely remove the contaminated water.
Sewage backups and contaminated water can have the following effects on your property:
Water Damage: Standing water can cause serious damage in your home or building because the water quickly gets absorbed in furnishings and porous building materials. As these materials absorb sewage water, they also take in waste materials which can lead to more extensive and even permanent damage.  Flooring, drywall, and other affected materials generally need to be replaced when affected by sewage.  Calling our professionals as soon as possible will help limit the damage.
Health Risks: Sewage contains bacteria, viruses, microorganisms, and other toxins that can spread infection and disease. If you try to remove or clean up the water yourself, you are putting yourself at a greater risk for these health effects.  You must avoid water that may contain sewage and call us right away to remove the sewage water safely.
Sewage Cleanup for Tinley Park
Our technicians have the specialized training and equipment necessary to deal with sewage water safely and effectively.  We will remove all sewage water and moisture with our advanced equipment as well as clean and disinfect all affected areas.  We start by evaluating the extent of the damage to determine what of the damaged materials can be restored.  Materials that can be saved will be dried, cleaned, and sanitized and the materials that are permanently damaged will be removed and replaced.
When dealing with damage from sewage, you may need to file a claim with your insurance provider.  Our technicians can advise you on whether you should file a claim based on our assessment of the damage.  If you do file an insurance claim, we will bill your insurance provider directly. We will also help keep out of pocket costs low with our price match guarantee that applies to non-covered claims.  We will match or beat estimates from other professionals that adhere to the IICRC's standard of care.
It is best to avoid any water on your property that may contain sewage and call our professionals at RestorationMaster for effective sewage cleaning services.  Our technicians will thoroughly remove all sewage contaminated water and ensure that the affected areas and materials are dried, cleaned, and sanitized.
You can reach us at (888) 915-7197 for sewage cleanup in Tinley Park, IL.
---
Related Services:
Sewage Cleanup Oak Park, IL
Sewage Cleanup Services Darien, IL
Sewage Backup Cleaning Burr Ridge, IL
Sewage Backup Cleaning Oak Brook, IL
Sewage Cleaning Services Berwyn, IL
Sewage Cleaning Contractors Elmhurst, IL
Sewage Backup Cleaning Services Lombard, IL