RestorationMaster
Serious damage can occur as a result of standing water in your property. The surrounding areas, including the building materials and furnishings will quickly absorb water in the event of flooding, making them vulnerable to permanent damage and mold growth.
Flood damage will also spread as porous materials absorb water. But if the water is contaminated by sewage materials, the situation is much worse. The water is filled with a number of bacteria and harmful microorganisms that make the damage more severe and endanger the health and safety of everyone on the property. It's important to avoid all contact with the water and contact a professional cleanup company.
RestorationMaster provides professional sewage cleanup services in homes and buildings. Whether you experienced a toilet overflow or backup of sewage water into your property, our technicians guarantee an efficient and safe removal of the materials using professional water extraction equipment. We will also prevent the risk of illness by disinfecting affected areas after water is removed.
Our professionals are trained and experienced to handle sewage backups of all sizes and they have each passed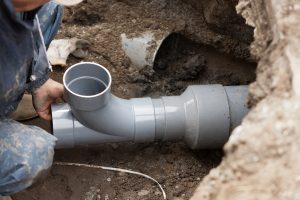 an extensive background check for your peace of mind.
Sewage Backup
Finding the presence of sewage water in your property is a dangerous discovery because of the amount of bacteria it contains. Be sure to avoid all contact and call our professionals immediately as the cleanup must be performed by professionals to protect your safety.
Sewage is known to cause the following issues:
Health Issues: The biggest problem with sewage is the health threats to you and your family or coworkers. The water is filled with dangerous microorganisms, viruses, and bacteria, as it's important that nobody tries to clean up the area themselves. Our professionals use advanced cleaning equipment and products that ensure each affected area is restored to a safe and healthy condition.
Water Damage: When porous materials absorb sewage water, they also take in bacteria making the damage crucial. As a result, they must be removed and replaced right away as quick action must be taken to prevent the water from spreading further.
Sewage Cleanup
Each of our technicians at RestorationMaster are trained and equipped to provide professional sewage cleanup services in all property sizes and types. Our professional water extraction and drying equipment is designed to remove contaminated standing water as we work to disinfect, restore, and dry out the remaining areas. All soiled porous materials are then discarded and replacements are installed.
During the initial assessment of the damage, we will determine what can be saved and what must be thrown away. The remaining surfaces will be cleaned, dried, and restored to return the area to a safe and healthy environment.
When finding sewage water on your property, it may be difficult to determine whether to file an insurance claim or not. RestorationMaster can help with this decision after conducting an initial evaluation of the damage. If you decide to file a claim, we will bill the work directly to your insurance company. If the claim is not covered, we will make your out of pocket cost low by providing a price match guarantee. This means that we will meet or beat any estimate provided by another restoration company whose work is in accordance with the IICRC standards.
Available 24/7
For professional sewage cleanup services in Elmhurst, IL, contact RestorationMaster at (888) 915-7197.
---