RestorationMaster

Addressing areas of your property affected by water damage within the first 48 hours following the initial damage is crucial when trying to minimize the overall spread of the damage.  Porous building materials can absorb the water, causing damage to floors, drywall, ceilings and roofs.  Extensive water damage can lead to mold growth, rusting pipes, and other structural issues.  Hiring a professional restoration service can better guarantee that the repairs are performed properly and completely.
RestorationMaster provides dehumidification and structural drying services in Tinley Park, IL to remove excess water and restore damaged objects and materials.  Our technicians are IICRC-certified and trained to provide complete water damage restoration services.  Each of our staff members go through an extensive background check, so you can trust us to thoroughly access and repair the water damage to your home or business.
At RestorationMaster, we have the tools and skills to restore your property to its previous condition.  We will prepare a customized water damage remediation plan that best suits your needs.  Since the first 48 hours are critical in the event of water damage initially occurring, we are available 24 hours a day to respond to emergency situations.
Sometimes you may not be able to tell if the damage is enough to justify filing an insurance claim. After assessing the damage, we can help you decide if you should file a claim. We will also bill your insurance provider directly if you do file a claim.
Our water damage restoration process consists of the following three steps:
Moisture Detection
We can better address the affected areas by first measuring the moisture levels.  Different factors such as saturation levels, room measurements, and thermodynamic water and air vapor calculations make it easier to determine the best drying strategy.
Water Extraction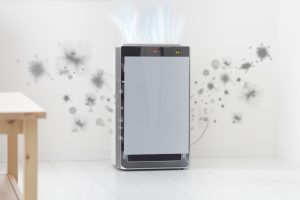 Events such as rain, flooding, and burst pipes can cause excessive amounts of water to sit and soak into the structural material.   We will use advanced professional water extraction equipment that best fits your situation.
Drying Equipment
Drying equipment such as industrial blowers and desiccant dehumidifiers are used to professionally restore water damaged areas.  Desiccant dehumidifiers are used on a larger scale whereas industrial blowers are great for speedy drying of flooring, carpet, and wall crevices.
Contact Us
Our professional technicians will determine the best drying and dehumidification process to efficiently restore your home or business from water damage. We also offer a price match guarantee in which we will match or beat an estimate you received from an IICRC certified professional. If you are in need of water restoration services in the Tinley Park, IL area, call RestorationMaster at (888) 915-7197.
---
Related Dehumidification Services:
Dehumidification and Drying Downers Grove, IL
Dehumidification in Berwyn, IL
Dehumidification in Elmhurst, IL 
Dehumidification and Drying in Lombard, IL