RestorationMaster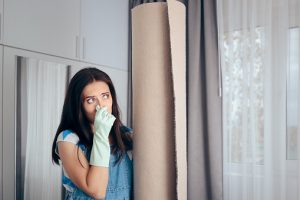 While physical damage accounts for a significant portion of the property damage disasters can cause, there can still be other forms of damage that you cannot see. Unpleasant odors can linger indoors for an extended amount of time, which can make it difficult to be in the property. These smells can come from a myriad of sources: water damage, fire smoke, cigarette smoke, mold growth, and pets among others. These odors linger for a long time when porous building materials and furnishings absorb and trap the odor particles. Therefore, the particles become deeply embedded into the material, preventing you from eliminating the odor simply by covering up the smell.
At RestorationMaster, we offer homes and businesses in Quakertown, PA complete odor removal services. Our technicians will use advanced odor removal techniques to remove odor particles from affected air spaces and materials, thoroughly removing the smell from your home or business.
Persistent Foul Odors
Not only can odor particles spread and linger in air spaces, but they can also be absorbed by drywall, wood, furnishings, and other porous materials. When this happens, the trapped particles cause the smell to linger. This also prevents the removal of smells simply by using air fresheners. The only way to eliminate the odor is to extract the particles from the affected air spaces and materials. The odor's source also needs to be addressed; otherwise, the smell can return.
RestorationMaster employs properly trained and equipped IICRC certified technicians who will locate and treat the odor's source in addition to extracting the odor particles. The following materials are among those we can treat for foul odors:
Air spaces
Carpeting
Drapes
Drywall
Furniture upholstery
Wood
Sources of Odors in Quakertown, PA
There are many things that can produce lingering odors in your home or business. However, the following sources can produce persistent foul smells:
Flooding/Water Damage: When your property has flooded or contains excess water, it can result in a musty smell. This is especially the case if the water is dirty or if mold has grown.
Fire and Smoke: Smoke and burnt objects produce a smell that continues to linger well after the fire has been extinguished.
Pets: Pets have a natural smell, and they can also have "accidents" that produce additional odors.
Cigarettes: When there's cigarette smoke, it will cling on to everything: your clothes, your upholstery and furniture, your property's carpeting, and more.
Biological Materials: Blood, mold, and other biological substances are common sources of foul odors.
RestorationMaster Deodorization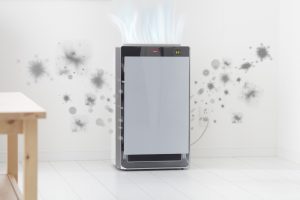 To extract odor particles from affected air spaces, building materials, and furnishings, our professional technicians use advanced odor removal equipment and deodorization techniques, such as absorption technology, hydroxyl treatments, and ozone treatments. We include the following steps  in our deodorization process:
Identifying and treating the odor's source
Extracting the odor particles from affected building materials and furnishings
Air washing
Conducting a final inspection to guarantee thorough odor removal
Call Us Now
If your home or business in Quakertown, PA has a lingering smell, seek help from RestorationMaster's professional odor removal services. We can be reached on a 24/7 basis by calling (267) 291-0808.
---
Related Deodorization Services:
Deodorization Services in Quakertown, PA
Odor Removal Services in Lansdale, PA
Professional Odor Removal Contractors in Harleysville, PA