RestorationMaster
Although a common issue, water damage usually occurs in an unexpected manner and leads to severe property damage. Water damage can be sourced in various ways: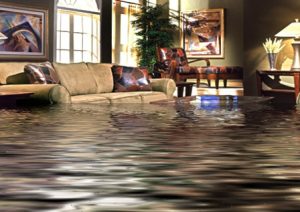 Flooding
Storms
Pipe leaks
Sewage backups
Plumbing issues, and more.
But regardless of what caused it, water damage must be immediately addressed. Otherwise, the water will keep spreading and causing damage to any porous building materials and furnishings. If the water isn't extracted in a timely manner, the materials that absorb the water can not only become severely damaged, but can also experience mold growth.
At RestorationMaster, we offer homes and businesses in Quakertown, PA, complete water damage restoration, cleanup, and repair services to help them out in the aftermath of a water-related disaster. We will immediately come to your home or business to limit and stop the damage, remove the excess water and moisture, and restore the damaged areas.
Damage Caused by Water and Flooding in Quakertown, PA
No matter how much or how little, any amount of water can eventually result in serious damage to your property. Carpeting, drywall, flooring, wood, and other porous building materials will absorb excess water and spread it to new areas of your home or business. The more water these materials absorb, the more damage they suffer. They can then discolor and rot, thus creating more damage to your home or business.
The water damage also provides an opportunity for mold growth because the excess moisture creates an ideal environment for mold to grow. If mold does grow, then your property suffers even more damage, and you put people at risk for health problems.
Water Damage Restoration, Cleanup, & Repair in Quakertown, PA 

Our technicians at RestorationMaster are capable of handling all levels of water damage. We extract water and moisture from damaged materials by using advanced water extraction and drying equipment. Then, once the water has been removed, and the area is thoroughly dry, our IICRC certified technicians will then clean and restore damaged materials.
Water Damage Restoration in Quakertown, PA:
Floodwater removal
Damaged area drying using dehumidification equipment
Affected building material and furnishing cleaning and restoration
If necessary, mold removal
Contact Us 24/7
Contact RestorationMaster immediately if your home or business in Quakertown, PA has suffered any form of water damage. We will promptly arrive at your property with the equipment needed to extract water and moisture and restore your home or business. Call us 24/7 at (267) 291-0808 to seek help from our emergency water cleanup, restoration, and water repair services in Quakertown, PA.
---
Related Water Damage Restoration Services:
Water Mitigation Services in Perkasie, PA
Water Damage Restoration in Lansdale, PA
Water Extraction in Harleysville, PA
Water Damage Restoration in Conshohocken, PA