RestorationMaster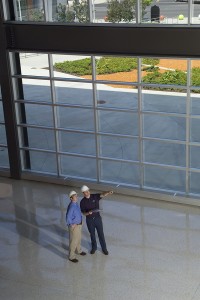 If your home or business suffers damage by a natural disaster, it's impossible to know how much harm the disaster has caused until it has passed. From fires, to floods, to storms, numerous disasters can be strong enough to cause property damage that is so extensive that restoration services on their own aren't enough to return your home or business to its previous condition. In such a case, you will need to seek assistance from professional reconstruction services.
At RestorationMaster, we offer homes and businesses in Quakertown, PA complete reconstruction services to help them out in the aftermath of a serious major disaster. In addition to our disaster restoration services, we will help by stabilizing your property, preventing it from suffering further damage. Our IICRC certified technicians assess the damage and use the results to develop a comprehensive plan for reconstruction. Our reconstruction team works to rebuild your home or business within your budget and in a timely manner.
Reconstruction in Quakertown, PA
RestorationMaster employs a reconstruction team that is made up of an experienced manager and several in-house craftsmen. They will conduct remodeling services and structural repairs. Prior to employment, every member of the team is required to undergo a background check. They also do continuous on-the-job and classroom training. Knowing this, you can expect only quality reconstruction work from our team.
The following are included within our reconstruction services:
Complete service general contracting
Required permits and licenses
Full remodeling
Custom carpentry
Roof repair and replacement
New carpet and flooring installation
Plumbing and electrical appliance repair and installation
Wallpaper removal and installation
Custom paint and staining
Smoke damage sealing
Contact Us
It's overwhelming to find out that your home or business has suffered extensive damage, but RestorationMaster can help with the reconstruction services we provide in Quakertown, PA. Our technicians will work in a timely manner, developing a reconstruction plan and restoring your property. With our help, there's no need to work with numerous contractors. For professional reconstruction and remodeling services, call us at (267) 291-0808, where we are available on a 24/7 basis.
---
Related Reconstruction Services:
Emergency Reconstruction in Perkasie, PA
Reconstruction and Restoration Services in Lansdale, PA
Professional Reconstruction in Harleysville, PA
Fire Restoration in Conshohocken, PA