RestorationMaster
Sometimes the damage sustained by a home or building is not physical. Unpleasant odors can be a result of many things like water damage, fire damage, cigarette smoke, pets, and mold. These odors can linger in the house and on materials and surfaces for a long time after the initial damage. Foul odors are present for so long because the odor particles are absorbed by porous furnishings and building materials inside the home.
Our IICRC certified technicians at RestorationMaster can remove foul odors from homes and businesses in Lansdale, PA, and the surrounding areas. We will remove the odor completely by using advanced over removal and deodorization methods to extract odor particles from affected surfaces and materials.
Lingering Foul Odors in Lansdale, PA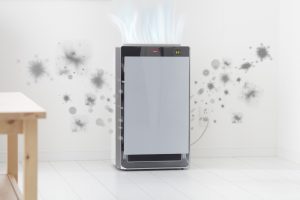 Porous materials like drywall, wood, and furnishings absorb and trap odor particles, which prevents the smell from disappearing. Air fresheners and other temporary solutions are ineffective for this reason. To be permanently removed, the odor particles must be extracted from the affected surfaces and materials. Professionals must identify and restored to prevent the odor from returning or worsening.
Our trained professionals at RestorationMaster are equipped to handle odor removal services of all sizes and provide excellent customer service.
We can restore these affected materials:
Air spaces
Carpeting
Drapes
Drywall
Furniture upholstery
Sources of Odors in Lansdale, PA
Foul odors come from a variety of sources. These are the most common sources of unpleasant odors:
Water and flood damage
Pets
Cigarette smoke
Biohazard materials
RestorationMaster Professional Odor Removal Process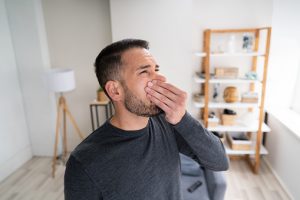 Our professionals use advanced deodorization methods and equipment to remove the odor from your home. We use hydroxyl treatments, ozone treatments, and absorption technology to extract odor particles from building materials, furnishings, and air spaces. Our deodorization technicians will:
Identify and treat the source of the odor
Extract odor particles from affected surfaces and materials
Air wash the property
Inspect the area after odor removal to ensure the smell is gone
Call Now
If a foul odor is lingering in your home, contact RestorationMaster at (267) 291-0808 for our professional odor removal and odorization services in Lansdale, PA and the surrounding areas.
---
Related Deodorization Services:
Deodorization Company in Perkasie, PA
Professional Odor Removal Services in Quakertown, PA
Experienced Deodorization Contractors in Harleysville, PA