RestorationMaster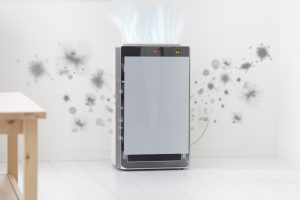 Not all damage within a home or building is physical damage.  Foul odors can persist indoors for a long period of time and the unpleasantness of these odors can make it difficult to be in the building. Unpleasant odors can come from many sources including smoke from a fire, water damage, mold, pets, and cigarette smoke to name a few. These odors can linger for so long indoors because porous building materials and furnishings absorb and trap the odor particles. Simply covering the smell with fragrances will not get rid of the odor.
RestorationMaster can rid your property of foul odors with our odor removal services in Perkasie, PA. Our advanced odor removal methods will extract the odor particles from affected materials and air spaces to completely remove the odor from your property.
Persistent Foul Odors in Perkasie, PA
Odor particles have the ability to spread and linger in air spaces and penetrate porous materials like wood, drywall, and furnishings. When these odor particles absorb, they become trapped, causing the smell to linger. This is why odors are so difficult to get rid of, and why using air fresheners is ineffective for odor removal.
In order to completely remove the odor, you have to extract the odor particles from the affected materials and air spaces. You must also identify and correct the source of the odor to prevent the smell from worsening or coming back.
Our IICRC certified technicians at RestorationMaster are properly trained and equipped to extract odor particles, as well as find and treat the source. We can treat the following materials affected by unpleasant odors:
Wood
Drywall
Furniture upholstery
Drapes
Carpeting
Air spaces
Sources of Odors in Perkasie, PA
Odors in your home or building can come from many sources. The following are the most common sources of persistent foul odors:
Flooding/ Water Damage: Excess water and flooding in your home can produce a musty smell, especially if the water is dirty or if there is mold growth involved.
Fire and Smoke: If there was a fire in your home, the odor of smoke and burnt materials may still linger long after the fire.
Pets: The natural smell of pets and their "accidents" can create an unpleasant odor in your home.
Cigarettes: The smell of cigarette smoke clings to everything including your clothing, furniture, and carpeting.
Biological Materials: Biological materials like mold and other similar substances can leave an unpleasant smell.
RestorationMaster Professional Deodorization in Perkasie, PA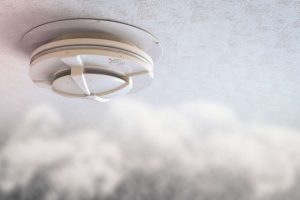 Our technicians use advanced equipment and deodorization methods to extract odor particles and leave your home or building odor-free. We use absorption technology, ozone treatments, and hydroxyl treatments to remove odors from furnishings, building materials, and air spaces. Our deodorization process consists of the following steps:
Identification and treatment of the source of the odor
Extraction of the odor particles from affected materials
Air washing
Final inspection to ensure complete odor removal
Contact Us
You do not have to live with a foul odor lingering in your home in Perkasie, PA. If an unpleasant smell is bothering you, contact RestorationMaster for our professional odor removal services. You can reach us at (267) 291-0808 for deodorization services.
---
Related Deodorization Services:
Experienced Deodorization Services in Quakertown, PA
Odor Removal in Lansdale, PA
Odor Removal Contracting in Harleysville, PA