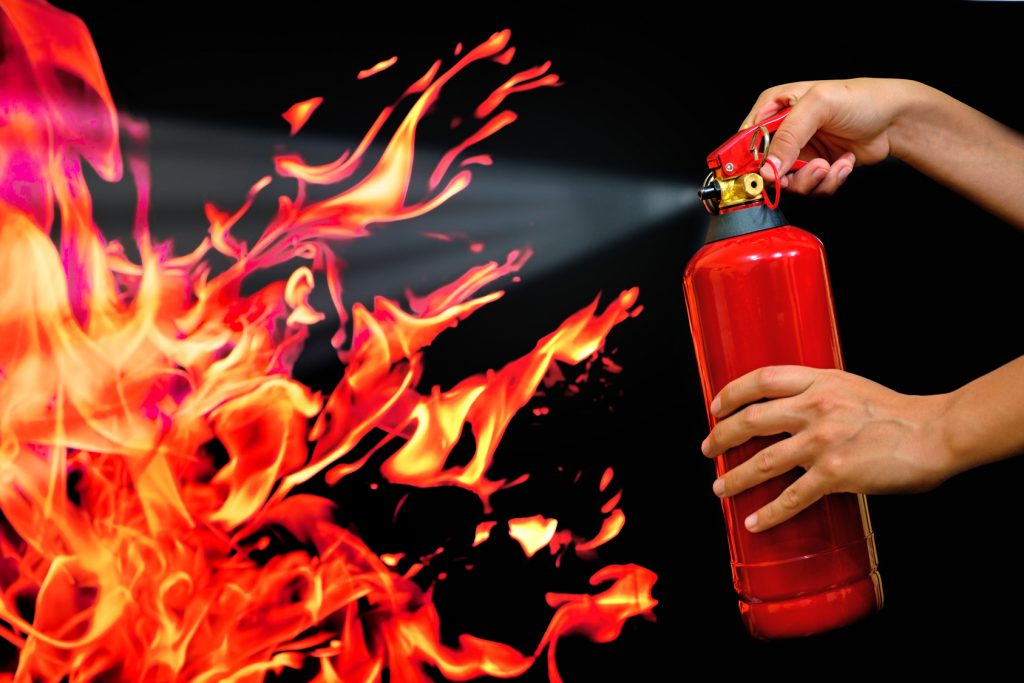 Fires are a very real possibility that can happen anywhere at any time within your home or building.  Some of the most common causes include cooking accidents, lint in the dryer vent, electrical issues, and candles, most of which are preventable.  When fires do occur, they cause very serious damage to the objects and materials they touch and leave behind byproducts like soot and smoke that will continue to spread the damage after the fire is out.
Once you have secured the safety of everyone inside and called the fire department to put out the fire, you must call a restoration professional who can limit the spread of the damage and restore the affected objects and materials.
RestorationMaster provides fire damage restoration services to help homes and businesses in the Oak Lawn, IL area that have experienced a fire.  Our technicians have dealt with fire damage of different scales and can effectively contain the damage and reverse the effects of the corrosive byproducts.  It is very important to call our professionals once the fire department clears your property because much of the damage that occurs in the aftermath can become permanent.
Every technician at RestorationMaster has passed a background check and is well trained and equipped to handle any case of fire damage. We are prepared to remove the damaged content from the property for effective cleaning and restoration.
You can reach RestorationMaster for fire emergencies 24/7 at (708) 571-2550.
Fire Damage Restoration in Oak Lawn, IL
You should call RestorationMaster for fire damage mitigation as soon as the fire department says it is safe to do so.  Waiting to start the restoration after a fire will only result in more damage.  The byproducts of a fire such as soot and smoke are acidic and cause discoloration and corrosion to the affected objects and materials.  Soot and smoke will also spread to areas beyond where the fire reached to increase the scope of the damage and if the affected materials are not cleaned and restored quickly enough, they can sustain permanent damage.
Our technicians will immediately begin work to contain the spread of the damage and stabilize serious structural damage caused by the fire.  We also use powerful cleaning products and restoration techniques to help restore objects and materials affected by soot and smoke.  No matter the scope of the damage, you can trust our technicians to create a thorough restoration plan that will cover everything from the initial pre-cleaning to rebuilding heavily damaged areas.
If you are unsure of whether or not to file an insurance claim, we can help you determine if the damage to your property warrants a claim.  Our technicians will fully evaluate the level of damage caused by the fire, smoke, and soot and compare the cost of the damage to your deductible.  This information will help you decide if it is worth your effort to file a claim with your insurance provider.  If you do file a claim, we provide direct billing to bill your insurance carrier to cover the cost of the claim.
After the fire department has cleared your property, you can help limit the damage by taking the following actions:
Contact RestorationMaster immediately so that our professionals can provide emergency response.
Open the windows to reduce the smoke and fumes.
Keep all children and pets out of the home and move them to a safe, smoke free environment such as a neighbor's home or the home of a family member.
If you have lost power, empty everything from the refrigerator and clean it thoroughly inside and out.
Document the damage done to your property by taking pictures of your damaged content.  Our technicians will take an inventory of your damaged content and provide you with multiple copies to share with authorities and your insurance company.
Your home or building can be a dangerous place in the aftermath of a fire and any improper cleaning can make matters worse.  After a fire occurs, make sure you avoid these actions:
Do not try to clean porous surfaces such as drywall, wood, or furniture
Do not sit on your upholstered furniture
Do not keep any food item that was exposed to the fire, even canned items.
Do not take any medications that may have been affected by the fire.
Do not lay down newspaper to walk on because the ink can transfer to the surface underneath.
Do not use any electrical appliances or electronic devices until they are inspected by a professional
When it comes to insurance claims, it is critical that we have an agreed scope of work with the adjuster. Providing meticulous documentation of the damage helps move the claims process along. If your home or business has suffered a fire or water loss, RestorationMaster is your beginning to end resource.
Once a fire is put out on your property, beginning the restoration process is crucial.  Calling our professionals at RestorationMaster to handle the fire damage mitigation will help you limit the damage and get your home or building back in order quickly. We will also help keep out of pocket costs low with our price match guarantee that applies to non-covered claims.  We will match or beat estimates from other professionals that adhere to the IICRC's standard of care.
Contact Us 24/7
You can reach us 24 hours a day at (708) 571-2550 for emergency fire damage restoration services in Oak Lawn, IL.
---
Related Smoke Damage Restoration Services:
Fire Mitigation Services in Downers Grove, IL
Smoke Damage Restoration Company in Hickory Hills, IL
Fire Damage Repair in Orland Park, IL 
Fire Damage Restoration in Tinley Park, IL 
Fire Damage Restoration in Berwyn, IL
Fire Damage Restoration in Cicero, IL
Content Cleaning and Restoration in Oak Lawn, IL
Fire Damage Restoration Darien, IL
Fire Restoration Bridgeview, IL
Fire Damage Restoration Services Burr Ridge, IL
Fire Restoration Services Oak Park, IL
Fire Damage Repair Oak Brook, IL