RestorationMaster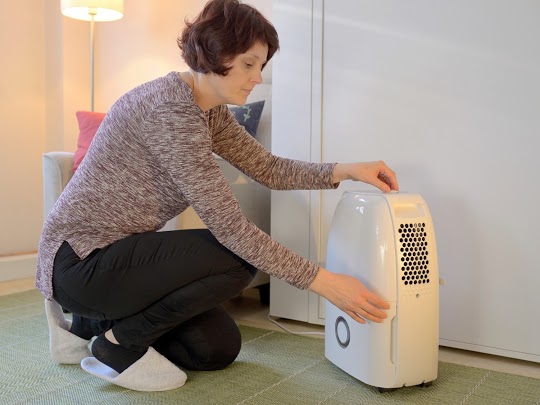 Water damage to a home or business can be devastating if not handled properly and in a timely matter.  Porous building materials can absorb water and lead to mold development, rusting pipes or other issues.  Burst pipes, rain, flooding, leaks, and overflows are all possible causes of immediate and long-term property water damage.  The extent of the damage is variant on how and when the water damage is addressed.
RestorationMaster provides dehumidification and structural drying services in Oak Lawn, IL to remove excess water and restore damaged objects and materials.  Our technicians are IICRC-certified and specially trained in water damage restoration services.  We use proven structural drying techniques and water extraction equipment to resolve water damage.  Each of our staff members go through an extensive background check, so you can trust us to provide a professional and quality service.
When you call RestorationMaster, we will first assess the extent of the water damage.  We will then determine the best water damage remediation plan to resolve the issue.  Our technicians will tend to the visible and hidden effects of water damage.
Our water damage restoration process consists of the following three steps:
Moisture Detection
We start by using water detection probes and sensors to determine the moisture levels within the building walls.  We will then use factors such as saturation levels, room measurements, water and air vapor calculations to determine the best drying process to proceed with.  Finally, moisture meters are used to monitor the remainder of the drying process.
Water Extraction
The higher the moisture level, the more extensive the water damage can become.  It is important to extract any excess water from all the affected areas of the home or building.  With the use of advanced professional water extraction equipment, we will stop the moisture from causing further structural damage and mold growth.
Drying Equipment
Our drying service plans are customized for each restoration situation.  Our drying and dehumidification equipment includes industrial blowers and desiccant dehumidifiers.  Desiccant humidifiers use highly controlled warm air to dry extreme water saturation on affected areas of a larger scale.
Contact Us
Our professional technicians will determine the best drying and dehumidification process to efficiently restore your home or business from the water damage.  We have the skills and tools to ensure that your property is restored to its previous condition, and we can help you decide if you should file an insurance claim for the damage. If you do file a claim, we provide direct billing to your insurance carrier.
We can help keep the cost of the restoration low with our price match guarantee in which we will match or beat any estimate you receive from a professional that works within IICRC standards of care. If you are in need of water restoration services in the Oak Lawn, IL area, call RestorationMaster at (708) 571-2550.
---
Related Dehumidification Services:
Dehumidification in Downers Grove, IL
Dehumidification and Drying Hickory Hills, IL
Dehumidification in Orland Park, IL
Drying and Dehumidification in Elmhurst, IL
Dehumidification in Lombard, IL 
Dehumidification and Drying in Tinley Park, IL
Dehumidification in Berwyn, IL
Dehumidification and Drying in Cicero, IL