When a severe thunderstorm hits, the risk for property damage increases greatly as heavy rains can cause water damage as well as flooding in your home.  Flooding from storms is a major problem that requires a combination of methods to correctly treat it and protect your health.  Unlike typical water damage from a leaky roof or a burst pipe, flood damage often includes raw sewage that can complicate the remediation process.  As soon as flooding occurs in your home, make sure to call a flood damage cleanup expert to mitigate the damage and safely remove the flood water.
Flood Repair
Our flood damage repair experts have the necessary training and equipment to properly remove flood water and sewage that may contain harmful bacteria and fecal matter.  We are available 24 hours a day, 7 days a week to react quickly to flood damage emergencies and help mitigate the damage before beginning the restoration process.  Our specific flood damage restoration services include: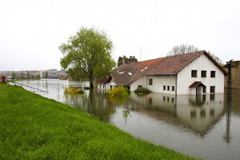 • Initial inspections
• Water extraction
• Cleaning of furnishings and structural elements
• Deodorization
• Drying by air movement or dehumidification
• Mold remediation
Our Flood damage repair services also include the repair or replacement of structural elements such as rotted wood and ruined drywall as well as the cleaning and protection of personal or decorative items.
Other Problems Caused by Flood Damage
Flooding in a home can lead to more problems than just water damage and health issues, it can also cause rusted pipes and mold growth.  We use water detection probes and sensors to find these hidden flood damage problems so that we can repair them as part of the restoration process.  You can be confident that our flood damage restoration experts will be thorough and complete and if you made an insurance claim, we can help you coordinate the payment with your insurance provider.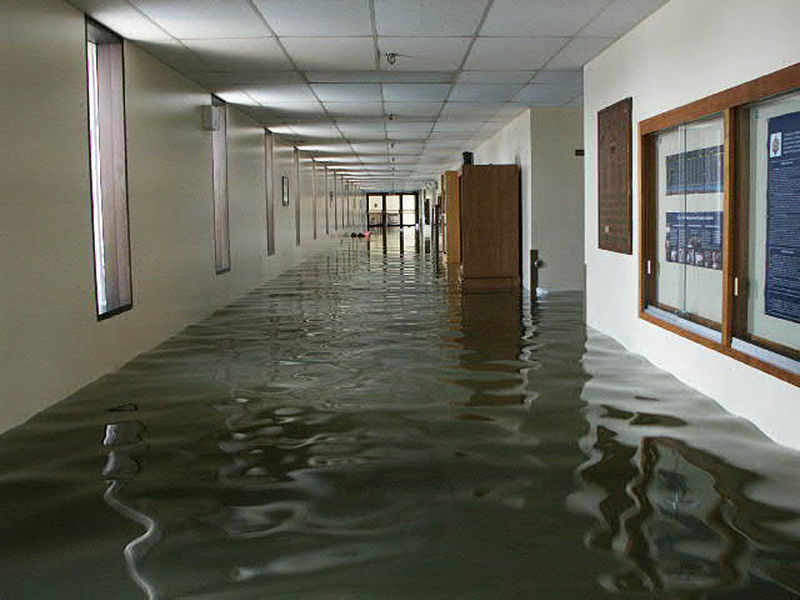 If your home or business is flooded, make sure to call a flood damage cleanup professional immediately.  The water damage will continue to spread the longer you do not take action and there is a good chance that the flood water contains sewage which can contribute to health problems.  Call us at 1-(888) 915-7197 or use the form on the right of the page to locate a flood damage restoration expert near you.