RestorationMaster
At Restoration Master, we specialize in providing comprehensive disaster restoration and reconstruction, along with roofing and reconstruction services for residential and commercial properties located in Columbus, OH. We recognize the urgent nature of dealing with unforeseen disasters that impact your home or business, necessitating a prompt response to minimize damage and restore normalcy to your life. Our team of experts is committed to swiftly initiating the restoration process and returning your property to its original condition.
Our skilled technicians have extensive expertise in disaster restoration, as well as reconstruction and roof repair and maintenance. Equipped with the necessary training and resources, we not only focus on repairing damage caused by disasters but also undertake the reconstruction of homes and buildings, addressing any structural issues that may arise. Additionally, our professionals are readily available to cater to all your roofing needs, encompassing repairs, replacements, and installations.
The disaster restoration services we provide include the following:
Water damage restoration
Mold Remediation
Sewage cleaning
Fire and smoke damage restoration
Reconstruction
Roofing
At Restoration Master, we offer round-the-clock availability to promptly address emergencies and minimize the impact on your property. Our unwavering dedication lies in delivering exceptional restoration services with a transparent and honest approach. Additionally, we extend our support by collaborating with your insurance provider to assist you with your claim process.
For immediate emergency disaster restoration services in Columbus, OH. you can reach out to Restoration Master at any time, day or night, by dialing (614) 683-2842.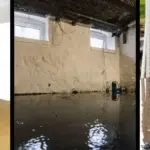 Emergency Water Damage Restoration – Columbus, OH
Water damage can result from a number of issues including leaks, burst pipes, appliance malfunctions, storms, and natural flooding. When faced with water damage, it necessitates immediate attention due to the permeation of water into porous building materials and furnishings. These materials absorb more water over time, leading to warping, corrosion, and rot, which can inflict significant structural harm. Furthermore, the presence of excessive water and moisture creates ideal conditions for mold growth, increasing the extent of the damage.
At Restoration Master, we specialize in offering comprehensive water damage restoration services to residences and businesses in Columbus, OH affected by water damage and flooding. Our team of skilled technicians is well-versed in containing and eliminating excess water and moisture, and we can restore the damage caused by the water. Additionally, we possess the capability to reconstruct properties that have sustained severe structural damage.
We can provide water damage restoration for the following scenarios:
Ceiling leaks
Water damage within walls
Roof leaks
Flooding cleanup
Basement flooding
Bathroom flooding
Kitchen flooding
Flooded hardwood floors
We will take the following steps when providing water damage restoration:
Quick response
Complete evaluation of the damage and amount of water involved
Water removal
Drying and dehumidification
Water damage cleaning
Content cleaning
Disinfection
Reconstruction
Water damage requires an immediate response to limit the damage and prevent mold growth.  Call our professionals at Restoration Master at (614) 683-2842 as soon as you find water damage in your home or business in Columbus, OH.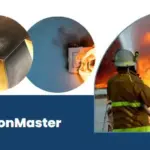 Fire Damage Restoration – Columbus, OH
Fires, as catastrophic disasters, have the potential to occur unexpectedly and spread rapidly, inflicting severe damage. They often result in substantial losses. However, being equipped with the knowledge of how to respond when faced with a fire can help mitigate damage to your home and ensure the safety of yourself and others within the premises. The immediate priority when a fire breaks out is to evacuate the building and promptly contact emergency services to extinguish the flames. Once the fire has been extinguished, it is crucial to refrain from entering the home or building unless authorized by professionals who deem it safe. Additionally, it is vital to engage the services of a skilled expert to initiate fire damage restoration without delay.
Restoration Master specializes in delivering comprehensive fire and smoke damage restoration services in Columbus, OH. Our team of technicians possesses the necessary expertise to effectively address smoke and soot damage while reconstructing any structural harm caused by the fire, thereby restoring your home or building to its pre-disaster condition.
We will cover the following with our fire and smoke damage cleaning services:
Soot removal
Structural repairs
Smoke damage cleaning
Smoke odor removal
Water damage restoration
Roof tarping and board-up
Content cleaning
Content pack-out
Wall and HVAC cleaning
It is crucial to take immediate action and start the restoration process following a fire, as the damage can worsen even after the flames have been extinguished. Fires generate corrosive byproducts such as smoke and soot that have the potential to spread beyond the fire-affected areas, resulting in tarnishing and etching of various materials. Surprisingly, in numerous fire incidents, the smoke and soot contribute more to the overall damage than the fire itself. Therefore, prompt restoration measures are essential to mitigate the detrimental effects of smoke and soot on the property.
Our technicians at Restoration Master will do the following with our fire damage restoration services:
Immediate response
Full evaluation of the extent of the damage
Cleanup of smoke and soot damage
Cleanup of water from putting out the fire
Odor removal
Content cleaning
Disinfection
Reconstruction
Fires are devastating disasters that can result in major damage to your property.  Once the fire has been put out, make sure you call our professionals at (614) 683-2842 for fire damage restoration in Columbus, OH.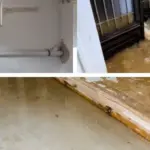 Sewage Backup Cleanup – Columbus, OH
Encountering water or flooding within your residential or commercial property is already a significant concern. However, the situation becomes considerably more hazardous if the water is contaminated with sewage. Instances of indoor sewage-related incidents typically arise from sewage backups, resulting in the entry of contaminated water through pipes and drains. During natural floods, there is a possibility of sewage-infested water infiltrating a home or business. If you suspect the presence of sewage within your property, it is crucial to maintain a safe distance from the area to safeguard your health and promptly seek assistance from our professional team.
Restoration Master specializes in providing sewage backup cleanup services in Columbus, OH, aiming to safely eliminate sewage-contaminated water and disinfect the affected areas, restoring a safe environment. Our skilled technicians meticulously remove all hazardous sewage materials and permanently damaged components, ensuring thorough cleaning and subsequent reconstruction.
Sewage water poses a significant risk due to its contamination with waste materials and hazardous toxins capable of spreading infections and diseases. It is imperative to refrain from attempting to clean up sewage water yourself, as doing so puts your health at great risk. Instead, ensure that everyone residing or working within the property understands the importance of avoiding the affected areas for their own protection.
Sewage damage often leads to severe consequences, with porous materials like carpets, furniture, and drywall frequently suffering irreversible harm. Our technicians can not only eliminate sewage-contaminated water but also remove permanently damaged building materials and furnishings. Furthermore, we offer effective reconstruction services to address any structural damage caused by the sewage incident.
Our technicians will follow these steps for effective sewage cleanup:
Immediate response
Full inspection of the sewage problem
Removal of sewage water and dangerous materials
Removal of permanently damaged materials
Drying and dehumidification
Content cleaning
Disinfection
Reconstruction
Sewage backups create a dangerous situation that requires an immediate solution.  Do not hesitate to call Restoration Master if you need professional sewage backup cleaning in Columbus, OH.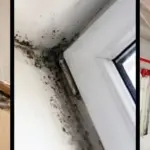 Mold Remediation – Columbus, OH
Mold is a prevalent issue that can arise in both residential and commercial properties, as it can thrive in environments that offer favorable conditions. There is always a presence of mold spores in the air and when these spores come across an area with a suitable combination of moisture and organic materials, they can establish mold colonies. Moisture serves as the primary catalyst for mold growth, making damp, flooded, or water-damaged areas particularly susceptible. Additionally, mold feeds on organic materials like cellulose, commonly found in wood, drywall, and other construction components. The destructive nature of mold lies in its ability to devour affected materials, and there is always a risk of it spreading to new areas.
Restoration Master specializes in providing comprehensive mold remediation services, aiming to eliminate mold growth from homes and commercial buildings in Columbus, OH. Our highly skilled technicians can effectively contain and remove mold growth, while also restoring any damage caused by its presence.
We can cover the following with our mold removal services:
Basement mold removal
Attic mold removal
Crawlspace mold removal
Bathroom mold removal
Ceiling mold removal
Removal of mold from drywall
Removal of mold from wood furniture
Black mold removal
Swiftly addressing a mold issue is of utmost importance to prevent further deterioration. Mold poses an ongoing risk of spreading and gradually inflicts damage on affected surfaces and materials, potentially resulting in significant structural harm over time. Another critical concern associated with mold growth is the threat it poses to one's health. Exposure to mold can trigger allergic reactions, particularly in individuals sensitive to mold. These allergic reactions may manifest as headaches, skin irritation, nasal congestion, coughing, breathing difficulties, and various other symptoms. Prolonged exposure to mold intensifies the risk and severity of mold-related allergic reactions.
Our technicians will do the following during mold removal:
Evaluation of the extent of the mold growth
Containment of the mold to prevent its spread
Removal of mold growth and permanently damaged materials
Cleaning of the damaged areas
Dehumidification
Deodorization
Mold testing
Disinfection
Reconstruction
Any amount of mold growth must be removed quickly to prevent further damage and health issues.  Call our professionals at Restoration Master at (614) 683-2842 if you need mold remediation services in Columbus, OH.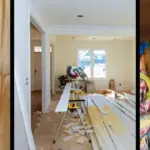 Hoarding Removal Services – Columbus, OH
We have gained a deeper understanding of hoarding in recent years which has resulted in better help as well as more effective cleaning services for those that struggle with hoarding issues.  Hoarding is a mental disorder that is also a form of anxiety, and it often manifests as the extreme collection of all types of objects which will eventually contribute to dangerous and unsanitary living conditions in the home.  RestorationMaster provides hoarding cleaning services in Columbus, OH to help those that struggle with hoarding clean out their homes and restore safe and sanitary living conditions.  Our technicians will completely remove all unwanted items and clutter and we take an honest and respectful approach to earn the trust of the affected individual before beginning the cleaning.
Those that hoard may collect any type of item from newspapers and food containers to animals in the most extreme cases, and this behavior is also accompanied by an inability to dispose of anything which results in a growing hoard of collected items.  Over time, the hoard will grow and create dangerous and unsanitary living conditions in the home by blocking off certain areas, raising the risk of a fire, and harboring bacteria and other harmful substances that can threaten the health of those in the home.  The homes of hoarders must be cleaned out before the collected items can create such dangerous living conditions but those that are affected by hoarding are often embarrassed by the condition of their homes and will not get help themselves.  It normally takes a trusted friend or family member to intervene and help the individual begin the cleaning process.
Our technicians are trained and experienced to thoroughly clean and restore homes that have been affected by hoarding and we take a respectful approach to earn the trust of the individual.  All unwanted items will be completely removed and we will help save valuable items as well as clean and rearrange the home after removing the unwanted items.
You can expect the following from our hoarding cleaning services:
Saving money, jewelry, and other valuable items
Disposing of unwanted items and clutter
Help deciding which objects should be kept, thrown away, recycled, or donated
Giving kept items to friends or family members
Help with paperwork from trusts, attorneys, and government agencies
Hoarding Cleaning Services from RestorationMaster
One of the most important elements of hoarding cleaning services is establishing a personal connection with the affected individual based on mutual trust and respect.
RestorationMaster offers this new approach to those who struggle with hoarding in Columbus, OH and it consists of the following 3 phases:
Phase 1: Establishing a Personal Connection
We try to evaluate the scope of the hoarding problem before entering the home.
We build a personal relationship with the individual and establish mutual feelings of trust and respect.
With help from the individual and their family, we create a cleaning plan and we can also refer the individual to a counseling professional if further help is needed in this stage.
Phase 2: Implementing a Cleaning Plan
We will finalize the cleaning plan and begin implementing it.
We will remove unwanted items as well as clean, restore, and reorganize the items that are kept.
We will assist with deciding which objects should be kept, thrown away, donated, or recycled while leaving the final decision with the individual.
Phase 3: Follow Up
We help create a cleaning plan for the individual to maintain their home after the cleaning is done.
We follow up with the individual to see if they are following the cleaning plan and we will return to the home if further assistance is needed.
We make sure the affected individual has control throughout the process.
Hoarding can very quickly lead to dangerous and unsanitary living conditions so if you know someone who struggles with hoarding, it is important to help them realize the urgency to get their home cleaned and restored.  RestorationMaster can help those in Columbus, OH that struggle with hoarding clean out their homes with our hoarding cleaning services.  You can call us 24 hours a day at (614) 683-2842 to learn more about our hoarding cleaning services.
Call us for Disaster Restoration and Reconstruction in Columbus, OH
Take control of your property's restoration and recovery with our professional disaster restoration services. When disaster strikes, every minute counts and our experienced team is ready to respond swiftly and effectively. From water damage and fire restoration to mold remediation and storm cleanup, we are your trusted partner in restoring your property to its pre-disaster condition.
Don't wait another moment—contact us now at (614) 683-2842 to schedule a consultation and let us guide you through the restoration process. Act now and experience the peace of mind that comes with our expert disaster restoration services.