RestorationMaster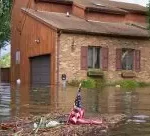 When excess water or moisture enters a home, it travels through porous building materials like wood, sheetrock, drywall, and flooring because they offer little resistance.  As these building materials absorb more water, they may become swollen, discolored, warped, or weakened which can compromise their structural integrity and lead to major damage.  Mold growth is also a high risk after water damage because moisture creates the right conditions for mold to grow.  If your home or business in Manasquan, NJ is affected by water damage, contact RestorationMaster for professional water damage restoration services.  Our professionals will ensure that all water and moisture is removed and that the affected areas are repaired and restored.
The thought of a fire burning through your home or business is terrifying because it can cause a lot of damage and result in serious injuries or worse.  Even if the fire itself stays contained, the smoke and soot can spread to new areas and cause secondary damage after the fire is out.  Getting the fire put out immediately is important, but you cannot hesitate to start the restoration process as soon as the fire department gives their approval.  RestorationMaster can clean, restore, and rebuild homes and businesses in Manasquan, NJ that have been damaged by fire and smoke with our fire damage restoration services.  We use the best cleaning products available to reverse the effects of corrosive byproducts and we can effectively rebuild structural damage.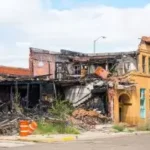 You want your customers to feel as welcome in your business as they would in your home. If your business is dirty and smells bad, they won't want to spend time there, let alone spend their money there! Many companies aren't big enough to have their own janitorial staff, but offices still need to be cleaned on a regular basis. RestorationMaster provides high quality commercial cleaning services to businesses in Manasquan, NJ. We can do a one-time cleaning or set up a schedule of regular cleanings that will keep your business looking its best at all times.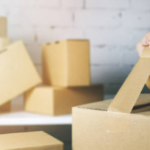 The damage from a natural disaster is difficult to contain and often affects your personal items as well as your furnishings and the home itself.  Your personal belongings can be affected by water, smoke, fire, mold, and odors and it is possible for certain items to become damaged permanently if they are not properly cleaned and restored.  Losing cherished personal items can make the aftermath of a disaster especially difficult.  RestorationMaster provides content cleaning and pack-out services in all cases of disaster restoration in Manasquan, NJ.  Our equipment and cleaning products allow us to effectively restore your content in your home, and we can also provide pack-out services to restore your content at our facility.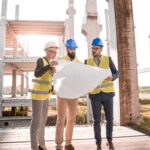 If your home or business sustains damage from a flood, fire, storm, or accident, there is a good chance the damage may be severe enough to require reconstruction services.  Most natural disasters can cause significant structural damage that will leave a home or building unstable.  It is very important for this type of damage to be stabilized and rebuilt immediately.  RestorationMaster provides reconstruction services to rebuild heavily damaged homes and buildings in Manasquan, NJ.  Our full reconstruction crew will stabilize the damage right away and carry out the entire reconstruction process to return your home or business to its pre-accident condition.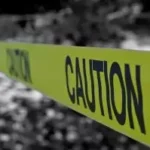 It may be rare for an individual to experience a traumatic event like a death or serious injury on their property, but you must know what to do when faced with this scenario.  Situations in which a serious injury or death has occurred usually involve biohazard materials like blood and bodily fluids that may be infectious.  It is important to call 911 immediately, but you also have to contact a licensed restoration company that can safely clean up biohazard materials.  RestorationMaster provides biohazard cleaning services in Manasquan, NJ to clean and remove all types of biohazard materials.  We use the proper equipment and cleaning products to completely remove dangerous materials and we will also thoroughly disinfect the scene to prevent serious health effects.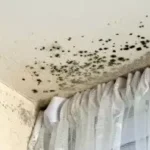 Mold is a dangerous nuisance that can easily spread its spores once it takes hold on your property. It is notorious for damaging structural elements, and causing a variety of health difficulties for those living in close proximity to it. This is why it is important that you contact us here at RestorationMaster right away if you do find mold on your property in Manasquan, NJ. By utilizing our state-of-the-art cleaning equipment, solutions, and methodologies, we effectively contain and remove all traces of mold, and restore affected areas to their original condition.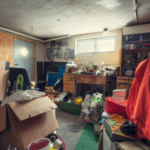 Individuals with hoarding tendencies often do not realize the harm that they are causing themselves, their loved ones, and their friends. These dangers can range from tripping hazards and health concerns to evacuation risks in the event of an emergency due to excess clutter. For these reasons and more, it is important that you contact hoarding cleaners right away. Here at RestorationMaster, we remain both compassionate and respectful while we work with affected individuals to make their property safer, cleaner, and livable once more.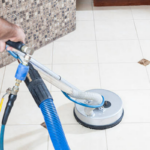 While tile and grout are generally used in tough environments because of their durability, they do eventually become damaged. Tiles become stained, and grout lines become filled with dirt, debris, and sometimes mold. Sweeping and mopping tile and grout can help in maintaining their longevity, but it is still recommended to have them professionally cleaned. This is the only way to guarantee that your property remains looking as good as new. Here at RestorationMaster, we fully sanitize and restore tile and grout surfaces for homes and businesses in Manasquan, NJ, and leave these surfaces in their original condition.
---
Nearby Disaster Restoration and Cleaning Services in New Jersey
Disaster Restoration and Cleaning in Ocean City and Egg Harbor Township, NJ 
Disaster Restoration and Cleaning in Middletown, NJ
Disaster Restoration and Cleaning in Toms River, NJ 
Disaster Restoration and Cleaning in Wildwood, NJ
Fire, Water, Mold Experts in East Windsor, NJ
Best Restoration Company in Trenton, NJ
Fire, Water. Mold Cleanup in West Windsor, NJ