RestorationMaster
(732) 338-2454
Mold growth is one of the last things that any property owner wants to find. Not only is it tough to eliminate due to its tendency to spread, but it poses a significant health risk to those in close proximity, as well. For these reasons and more, it is critical that you contact mold removal experts right away if you find it in your home or office space. Here at RestorationMaster, we offer full mold removal and remediation services to those in Manasquan, NJ.
Mold can be difficult to eliminate because of how little it takes for it to thrive, and how easily it can release its spores and spread. All mold needs to take hold is a moist environment and organic food source. Therefore, if you live in an area with high humidity, you are at a greater risk of finding mold on your property.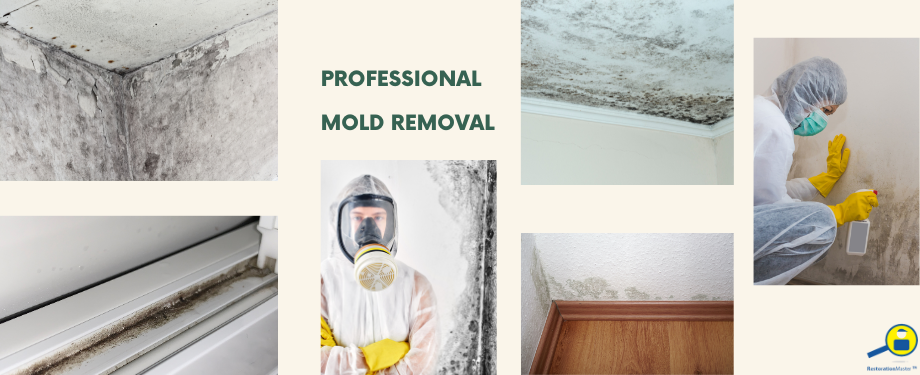 Mold Growth in Manasquan, NJ
Many homes and offices are built with materials that contain cellulose, which is a primary food source for mold. Some of these structural elements are wood, drywall, and insulation. Other locations that are hotspots for mold include:
Behind toilets and refrigerators
Under bathroom and kitchen sinks
In attics (especially those with poor ventilation)
Beneath wet carpet
Around air conditioning units
Behind walls that contain plumbing
In basements and crawl spaces (especially if they leak or flood)
While some may brush mold growth off as a nuisance, it is important to understand that it does more than look and smell bad. It damages structural elements and poses serious health risks to those around it. Those living in close proximity to mold over a period of time can have allergic reactions, respiratory issues, and even more major health problems.
Watch Our RestorationMaster Video for more information on Mold Remediation
Here at RestorationMaster, we specifically work to prevent the spread of mold, remove existing mold, and restore all affected areas. When you choose to take advantage of our mold removal and remediation services, you can expect the following:
Quick Response and Open Communication: We are available 24 hours a day to take your call, and will respond to instances of mold growth swiftly. As we work, we will keep you informed about our plans and progress.
Initial Inspection: The first thing we will do on-site is perform an initial inspection to assess the levels of mold growth on your property, and develop an appropriate plan.
Containment: We contain mold before we begin our removal process because of how easily it can spread. The last thing you need is a proliferation of mold growth on your property as a result of our cleaning.
Mold Removal: Once affected areas are contained, we will remove all mold from your property.
Area Restoration: Once mold has been removed, we will work to restore affected areas to their original condition.
Contact Us for Mold Remediation and Removal Services in Manasquan, NJ
If you live in, or around, Manasquan, NJ and find mold growing on your property, then we encourage you to give us a call here at RestorationMaster. We are available 24 hours a day at (732) 338-2454, and will get a highly trained team of technicians to your location in short order.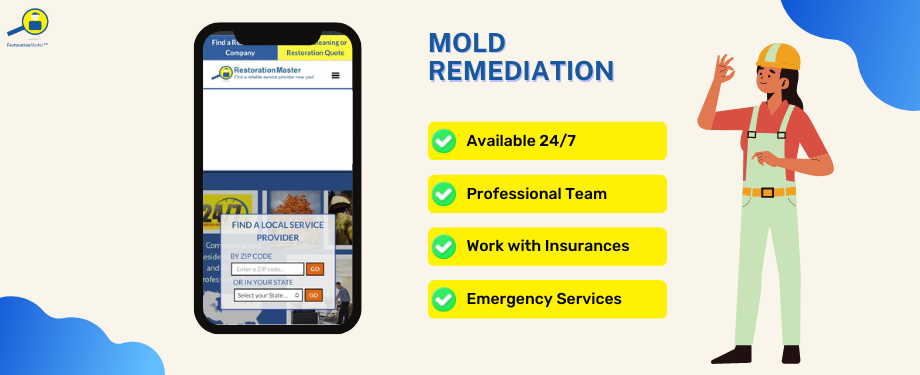 ---
Nearby Mold Removal and Remediation Services in New Jersey
Mold Removal in Ocean City and Egg Harbor Township, NJ
Mold Removal in Middletown, NJ
Mold Removal in Toms River, NJ
Mold Remediation in Wildwood, NJ
---
Related Mold Removal Tips and  Information
Looking forward to the enjoyable occasion of hosting guests on your patio can be exciting, but the mood can quickly sour when your outdoor cushions start displaying mildew. A lot of homeowners inevitably encounter this issue with their patio furniture. Fortunately, there's a way to eliminate mildew from your outdoor cushions without having to rely on bleach.
Time to get rid of that mold and mildew once and for all! These are the top FAQs about mold mildew cleanup. Mold Mildew Cleanup FAQ. How to clean up Mold? How much does mold remediation cost? How to prevent mold? Do you have a mold problem?
Mold will grow in any moist area, often taking the shape of a fuzzy growth that produces a distinct odor. If you think your water bottle could be brewing some mold, check out the following guidelines to get rid of it and keep yourself healthy!