Established in the North Chicago suburbs, RestorationMaster has been serving the Chicagoland area for many years. In fact, we have continued to expand into new communities since our inception. This success is largely thanks to our highly trained and IICRC certified technicians. Through their personable approach and attention to detail, we have gained the trust of a number of homeowners and business owners alike. We would like to thank our clients for putting this faith in us, as well.
In Evanston, IL, we provide a variety of disaster restoration and cleaning services to assist you following events that cause varying levels of property damage. Whether it is water damage, mold growth, fire damage, deteriorated carpeting, or anything in between, we are here to help. Our representatives are available 24 hours a day in the case of emergencies at (847) 813-7730 and we are happy to send a team of technicians your way.
Our primary service offerings are summarized below: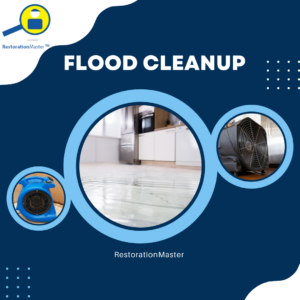 Water damage is a highly common occurrence in Evanston, IL, for a variety of reasons. That being said, the results are always similar. Most importantly, structural elements of your building will be put at risk because of their porous nature. Personal items, electronics, documents, and more can sustain permanent damage, as well. Mold can even begin to take hold due to the excess moisture. At RestorationMaster, we address all of these problems through our water damage restoration services and return your building and belongings back to their original condition.
Fires are particularly devastating for property owners in Evanston, IL, because of their rapid and unexpected nature. They can engulf a building in minutes and cause irreparable damage. Even in smaller-scale events, fires can cause tremendous damage by themselves, and especially in conjunction with their resulting smoke and soot. At RestorationMaster, we provide fire damage restoration services to repair and salvage your property and building contents that have been affected by the fire in any way. This includes damage from the fire, the water it takes to put it out, and even the smoke and soot released by the blaze.
Mold growth can cause a variety of problems when it occurs on your property in Evanston, IL. It can literally feed off of the structural materials in your building, trigger a variety of health complications in those regularly exposed to it, and continue to spread if handled improperly. With our specialized mold removal equipment and methodologies, our RestorationMaster technicians will locate and remove all mold from your property and restore any affected areas.
The EPA estimates that household air ducts, and the entire HVAC system, are exposed to roughly 40 pounds of dust in a given year. As a result, individuals in the home can suffer from worsening allergies, and your HVAC system can begin to run inefficiently. At RestorationMaster, we provide comprehensive air duct cleaning services to property owners in Evanston, IL. With the use of our specially designed equipment and air duct cleaning procedures, we will reduce these risks, and increase the longevity of your HVAC system.
Tile and grout are typically placed in areas that are exposed to rough conditions. These conditions include high moisture and excessive dirt and debris. As a result, your tile and grout can become stained, dirty, and damaged. To prevent this, we provide full tile and grout cleaning services here at RestorationMaster. We will treat any stains that appear on your tiles, remove embedded dirt and debris from grout lines, and reseal your tile and grout to protect it going forward. We provide this service to property owners in Evanston, IL.
Carpeting and upholstery are hallmarks in residential and commercial settings across the United States. This is because of the positive impressions they can leave when visitors arrive, as well as their functionality as a soft, comfortable fabric. Over time, however, these fabrics can become discolored and damaged when dirt and debris become embedded beyond the reach of standard vacuums. At RestorationMaster, we remove this debris and more through our professional carpet and upholstery cleaning services. We return carpeting and upholstery in Evanston, IL, back to their original conditions.

As unfortunate as it may be, some construction companies are terrible at cleaning up after themselves. While they may get large debris out of the way, sawdust, nails, screws, and similar small items often get left behind. Through our post construction cleaning services, we will remove this debris to prevent any injuries or inconveniences from occurring to you in the future. We can work in conjunction with construction workers, or simply clean up after the fact. We provide this service to business owners and homeowners in Evanston, IL.
In Evanston, IL, there are a number of individuals affected by compulsive hoarding disorder. As a result, their homes are left in very dangerous conditions, and they, along with family members and friends, are at risk of getting severely injured (or worse). Through our hoarding cleaning services, we help affected individuals learn to cope with the anxiety they feel when it comes time to throw something away. We also establish trust, and then go through the home with them to dispose of, recycle, donate, or keep various items. We provide full sanitization and deodorization services, as well, to return the home to safe living conditions.