RestorationMaster provides disaster restoration services in the Chicago suburbs, including Wilmette, IL 60091 and the North Shore and Northwest suburbs of the city of Chicago.
RestorationMaster disaster responders  are recognized as a leader in performance, service, and quality. They remain committed to the pursuit of excellence, providing state of the art technology, equipment and trained, certified staff when addressing any of your cleaning or restoration needs.
Restoration & Cleaning Services – Wilmette IL 60091
RestorationMaster specializes in water damage cleanup and can respond quickly to your emergencies in Chicago's North Shore and Northwest suburbs in Illinois. Backed by years of experience and one of the largest operations in Wilmette IL 60091, RestorationMaster team is ready to help.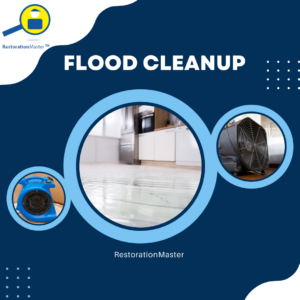 Indoor flooding is one of the most damaging disasters that can occur in a home or building because it has the potential to cause significant structural damage and trigger mold growth.  Indoor flooding may be caused by natural floods, heavy rain, burst pipes, plumbing leaks, or overflows and the water will quickly find its way into absorbent building materials like wood, drywall, and insulation.  RestorationMaster provides flood damage restoration and cleanup services for affected homes and buildings in Wilmette, IL.  You can trust our technicians to extract the flood water and restore the damage caused by the flooding.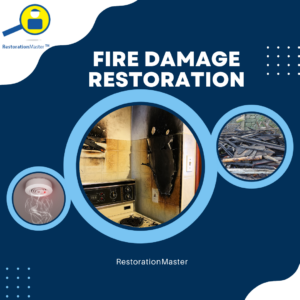 RestorationMaster fire damage restoration specialists are ready to handle emergencies in Wilmette IL 60091 and Northwest Chicagoland suburbs 24/7, helping to restore your life to normal as soon as possible. With our years of experience, we know that quick fire clean up can minimize your losses after the fire gets extinguished.
The carpet has a major effect on the appearance of your home and the foot traffic it experiences on a daily basis causes dirt and debris to accumulate in the fibers which affects the look of the carpet.  Dirt, dust, and other debris accumulate too deep in the fibers to be removed with a vacuum and it can cause discoloration and deterioration that will shorten the life of the carpet.  RestorationMaster provides carpet cleaning services in Wilmette, IL to thoroughly clean and restore dirty or worn out carpeting.  Our cleaning methods will completely remove embedded debris from all carpet types and we also have cleaning products that are effective for removing stains.
The furniture is a major factor in the comfort level of a home and when the upholstery of your furniture becomes dirty or stained, it can take away from its comfort as well as its appearance.  Dirt and debris become embedded in upholstery fabric with repeated use and the direct contact of someone using the furniture can actually cause some debris to become abrasive against the surface and wear out the fabric.  RestorationMaster provides upholstery cleaning services in Wilmette, IL to clean and restore all types of furniture upholstery.  Our advanced cleaning products will remove dirt and stains to drastically improve the look of your furniture.
RestorationMaster also covers: