Sometimes homes or buildings may require construction work that often leaves the site dirty and full of hazardous debris. These sites need to be properly cleaned to make them safe for use and ServiceMaster DAK Enterprises provides post construction cleaning services in Wilmette, IL 60091 to clean the area and remove leftover debris to restore it to a usable condition.
Post Construction Cleaning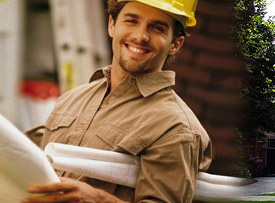 Once a construction job is complete, the site is full of debris that includes dust, scrap, sheet rock, nails, screws, ceiling parts, and plumbing parts that could make the area dangerous. The site may also have plenty of leftover dust and dirt that could cause damage to the ventilation system or lead to increased health hazards. The technicians of ServiceMaster DAK have the proper training and equipment to safely clean construction sites while complying with local codes and insurance requirements.
Our post construction cleaning services include:
• Paint overspray cleaning
• Dusting air diffusers
• Cleaning lights
• Damp cleaning restroom fixtures
• Spot cleaning walls
• Spot cleaning interior glass
• Vacuuming and spot treating carpets
• Damp mopping hard-surface floors
We work directly with each customer for our post construction cleaning services to make sure we do a thorough job that meets the customer's expectations. Our construction cleaning services begin with an inspection of the site to create a work plan and timeframe for the work to be completed. We then provide the customer and their insurance provider with a detailed estimate and copy of the work plan. A field supervisor is assigned to each post construction cleaning project who will keep the customer and their insurance provider updated on the progress of the work as well as the claim.
If your home in Wilmette, IL 60091 has recently had construction work done and could benefit from post construction cleaning services, contact ServiceMaster DAK Enterprises at 847-983-7400. We are standing by 24 hours a day to answer your call.
ServiceMaster DAK Post Construction Services:
---
Recent Reviews
January 7, 2020
Very thorough clean up! The men were very professional and competent! They arrived on time for 5 days and were very pleasant and respectful of my home always wearing "booties" when entering. The room was left immaculate and debris removed in plastic bags day 1. The fans were checked daily until the room was dry. Very good service! Recommending Brian Brown and Gabriel who did a great job!
February 8, 2019
M.J.C.
Arlington Heights, IL
---