Hoarding is a complicated disorder with symptoms that derive from more complex anxiety disorders and as the symptoms of hoarding are becoming better understood, the counseling and cleaning services for those that hoard have become more effective. Many people are familiar with the common behaviors of hoarding such as the extreme collection of any objects with an inability to throw anything away but few people understand how these behaviors can create dangerous and unhealthy living conditions inside a home. ServiceMaster DAK provides hoarding cleaning services in Wilmette, IL to help those that struggle with hoarding clean and restore their homes. This service includes the removal of unwanted hoarded items as well as cleaning and restoration for healthier living conditions.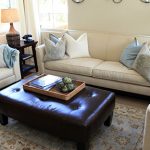 Any type of item may be collected by an individual who struggles with hoarding including food containers, paper products, trash, and sometimes even animals. This behavior is usually accompanied by an inability to throw anything away which causes the hoard to grow large enough to create dangerous living conditions in a home. Hoarded items may block access to areas of the home, greatly increase the risk of a fire, and create unhealthy conditions by allowing mold, bacteria, and other harmful biohazard materials to thrive. The home of a hoarder must be cleaned and restored to create safer living conditions but those that struggle with hoarding do not usually reach out for help themselves out of embarrassment. A close friend or family member is usually needed to intervene and jump start the cleaning process.
Our technicians have the training and experience to clean up extreme cases of hoarding and we make sure to save all valuable items as we clear out the unwanted hoarded items. Once the hoarded items are removed, we will clean and disinfect the home and help rearrange the items that are kept. Our hoarding cleaning services include the following:
Saving valuable items including money and jewelry
Disposal of unwanted hoarded items and unnecessary clutter
Help with decisions regarding what should be kept, donated, recycled, or thrown away
Help distributing items to friends and family members
Help with paperwork from trusts, attorneys, and government agencies
ServiceMaster Hoarding Cleaning Approach
An important aspect of providing hoarding cleaning services is establishing a relationship with the affected individual that is built on trust and respect. Recently, ServiceMaster Restore with help from Matt Paxton, developed a hoarding cleaning approach that is centered on establishing mutual trust and respect with the individual and puts the individual in charge of deciding what to do with the hoarded items. This new hoarding cleaning approach involves the following 3 phases:
Phase 1: Establishing a Personal Connection
Before even entering the home, we try and determine the scope of the problem.
We build a personal relationship with the affected individual to establish feelings of mutual trust and respect.
With the help of the individual and their family, we create a cleaning plan and if the individual needs further help, we can refer them to a counseling professional.
Phase 2: Implementing the Cleaning Plan
The cleaning plan is finalized with the individual.
All unwanted hoarded items are removed and the remaining items are cleaned and reorganized.
We will help the individual decide whether objects should be kept, donated, thrown away, or recycled while leaving the final decision to the individual.
Phase 3: Follow Up
A cleaning plan is created once the project is complete to help the individual keep their house clean.
We will follow up with the individual to see if they are following the cleaning plan and if further cleaning services are needed, we will return to the home.
We make sure the individual is in control throughout the process.
Hoarding can have serious consequences for the health and safety of those affected which is why it is important to make sure those that struggle with hoarding get help to clean up and restore their homes. If you have a friend or family member that has issues with hoarding in Wilmette, IL, contact ServiceMaster DAK for hoarding cleaning services. We take a respectful approach to hoarding cleaning that gives the affected individual an element of control over the cleaning process. You can reach us 24 hours a day at (847) 983-7400 for more about our hoarding cleaning services.
---
Recent Reviews
February 8, 2019
M.J.C.
Arlington Heights, IL
---