RestorationMaster
Serving Lake Zurich, Lake County, part of Cook County, IL and the surrounding areas, available 24/7/365
Specializing in water damage restoration, fire restoration, upholstery and carpet cleaning, this RestorationMaster partner takes pride in servicing Lake Zurich, IL 60047 and the surrounding areas.  They can take care of any commercial or residential property that has been damaged by flood, fire or a storm.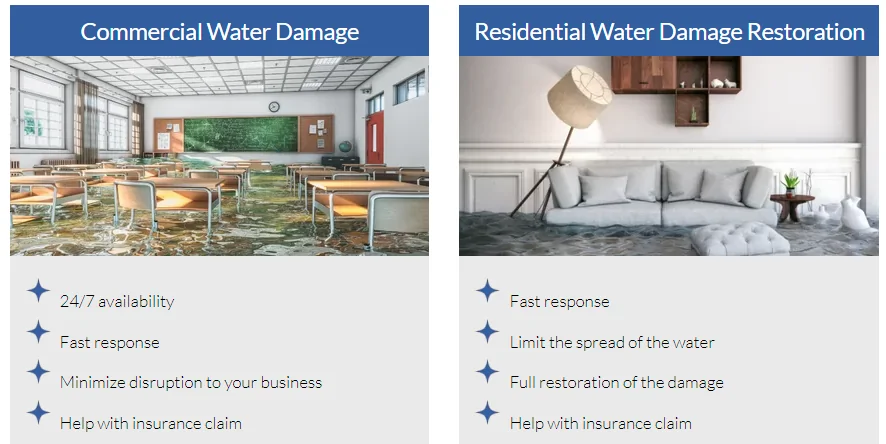 Your RestorationMaster partner in Lake Zurich, IL is recognized as a leader in performance, service, and quality as well as being committed to providing their customers with excellent service.  They specialize in 24 hour assistance for all your home emergencies.  Professionals are available for phone consultations and free estimates for all your residential and commercial restoration needs. They are able to handle large-scale water and fire losses efficiently and cost effectively.
Restoration and Cleaning Services – Lake Zurich IL
Your local RestorationMaster partner in Lake Zurich has extensive experience in the water restoration industry.  They have live operators available 24/7 and, in most cases, can be on-site within a couple of hours of your initial call.  Water damage can come from many different sources such as pipe leaks, sump pumps failures or water softener leaks.  No matter the problem, RestorationMaster in Lake Zurich, IL 60047 is ready to help you in your time of need.
Your local RestorationMaster partner in Lake Zurich, IL has many years of experience in fire damage restoration and cleanup.  Quick response to fire damage will minimize further damage to your structure and belongings. With their years of experience, they know that quick fire clean up can reduce your losses after the fire has been terminated. Choose Fire Cleanup and Restoration Services from RestorationMaster in Lake Zurich, IL 60047 by calling us at (847) 558-6604.
Your local RestorationMaster partner in Lake Zurich, IL 60047 can handle many different types of carpet problems you may have.  Every home or company has large traffic areas in which need to be taken care of on a regular basis.  Keeping your carpets looking like new requires regularly scheduled carpet cleaning. RestorationMaster, Lake Zurich provides expert carpet cleaning service that prolongs the life of your carpets and floors and helps create a healthy indoor environment.
A construction project isn't completely finished when the tools are all packed up. There's still sawdust and building debris that must be cleaned up before the project can truly be considered complete. Nails, screws, and bits of wood can be difficult to clean completely, and they make the area hazardous to walk through. Your local RestorationMaster partner has years of experience providing post construction cleaning in Lake Zurich, IL, so we know exactly where to look for all types of leftover debris, even in places you wouldn't think to check. We have the heavy-duty equipment that can clean up nails, screws, drywall and sawdust debris, and other remnants that would otherwise ruin household cleaning equipment.
Tiled floors and other surfaces lose their luster over time. Regular cleaning only takes off a few layers of surface dirt, leaving behind deeply embedded dirt and stains in the porous grout between the tiles. As the grout becomes dirtier, it makes the tiles and surrounding areas looks dingy, no matter how often they're cleaned. Your local RestorationMaster partner cleans all types of tile and grout surfaces in homes and businesses in Lake Zurich, IL. We use specialized equipment and products to remove deeply embedded dirt from grout and restore tiled areas to their original beauty.
The air ducts in your home can harbor all kinds of dust, mold, allergens, and other debris, so regular cleanings are important to improve the air quality in your home. Dirty ductwork means your HVAC system has to work harder, which means higher energy costs. Your local RestorationMaster partner  provides high quality ductwork cleaning services to clients in Lake Zurich, IL. We clean registers, grills, motors, and more to keep the air in your home or business clean, reduce allergies, and keep dust to a minimum.
Contact RestorationMaster Today – Call (847) 558-6604
---
Commercial and Residential Property Restoration and Cleaning in Lake county and other IL locations:
Arlington Heights IL 60004 | Barrington IL | Buffalo Grove IL | Lake Zurich IL