Fires are the stuff of nightmares for property owners, and rightly so. When your building suffers from a fire, structural elements, personal belongings, and more can be destroyed. Even in small-scale situations, heat damage, as well as toxic smoke and soot, can wreak havoc. If you experience a fire on your property, we encourage you to contact us here at Target Restoration right away. We provide 24/7 fire damage restoration services to those in need in Cypress, TX.
Through our experience as a leading disaster restoration services provider, and our IICRC-certified technicians' expertise, we will fully restore your building and its contents.
Immediate Stabilization
Perhaps the greatest risk when it comes to a fire is structural damage. It can quickly lead to your building being left in an unstable and dangerous condition. We will respond to your call as swiftly as possible to perform an emergency risk and safety assessment. From here, we will stabilize your building to prevent collapse, and address any openings in your building through board ups and/or tarping. These actions will prevent additional damage from occurring and pave the way for long-term restoration procedures.
Cleaning and Restoration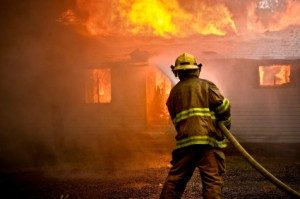 Fire, smoke, and soot can cause tremendous damage to building elements, personal belongings, and more. To make matters worse, specific materials require varying treatments depending on their makeup and condition. Our experts understand this and are specifically trained to apply appropriate cleaning and restoration solutions.
Whether you are a residential or commercial property owner, we have your back. The types of building contents that we regularly restore include the following and more:
Furniture
Artwork
Photographs
Antiques
Jewelry
Documents
Collectibles
Depending on your unique circumstances, we can perform these restoration services on-site or at one of our facilities. We will also work with your insurance provider to determine if it is more cost-effective to restore or replace less-unique items.
When it comes to your building, we will perform comprehensive restoration procedures to ensure an optimal result. Whether it has suffered superficial or structural damage, we will return it to its original condition. Some of the specific areas that we address include the following:
Cabinets
Brick construction
Exterior siding
HVAC systems
Garage doors
Roofing
Sidewalks and driveways
Doors
Fencing
Discolored paint
Piping
Lighting
Building foundations
Drywall
The list goes on. No matter the cause or scale of the damage, we will restore your building and belongings to their original condition as efficiently and effectively as possible. We will also provide full deodorization services to ensure that no unpleasant odors are left behind. We utilize advanced odor removal technologies and procedures in order to accomplish this, such as thermal fogging, hydroxyl technology, and ozone technology.
Recovering from a fire is never easy, but at Target Restoration, it is our goal to provide you with as much peace of mind as possible throughout the process. Through our comprehensive fire damage restoration services, we will get you back to normal living and operating conditions swiftly.
Contact Us
To learn more, or to take advantage of our 24/7 services, contact our representatives at (713) 966-6064. We proudly service property owners in need in Cypress, TX.
---
Related Fire Damage Restoration Services:
Smoke & Fire Damage Restoration in Spring, TX
Fire Damage Cleanup in Victoria, TX
Smoke Cleanup & Fire Damage Restoration in Cinco Ranch, TX 
Smoke & Fire Damage Restoration in Rosenberg, TX
Fire Damage Restoration in Mission Bend, TX
Fire Damage Repair in Katy, TX
Smoke Mitigation in Conroe, TX
---
Recent Reviews
---