888-915-8868
When walking through a nice home, chances are you will encounter hardwood floors in more than one area. Hardwood flooring is a very popular choice for just about any area in a home because it has natural beauty and it is more durable than other flooring options. However, hardwood floors are not invincible as dirt and debris can gather in the crevices and wood grain, which can wear out the finish and diminish the appearance of the floor. RestorationMaster provides hardwood floor cleaning services in Charleston and North Charleston, SC to fully clean and restore hardwood flooring in homes and businesses. Our advanced equipment can safely and effectively deep clean your hardwood floors and restore their natural beauty and shine.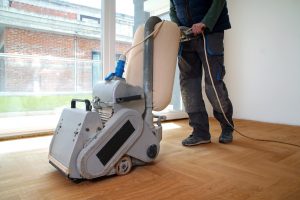 The spaces between the wood panels of a hardwood floor are common places for dirt and debris to gather. This debris can also accumulate in the wood grain where it can cause minor surface damage such as scratches or even deface the grain. Our technicians use advanced equipment and techniques along with cleaning products made specifically for hardwood floors to clean and restore your wood floors to their original condition. We steam clean wood floors with a low chemical solution that effectively removes dirt and debris from the crevices and wood grain. Our cleaning services will have the following benefits for your hardwood floors:
Improved shine
Less wear and tear
Better slip resistance
No scratches, burn marks, or other surface damage
Longer lasting finish
Hardwood floors are often the more expensive option for flooring but they can increase the value of your home, making them an investment worth protecting. Our hardwood floor cleaning services will remove debris that cannot be removed with sweeping or mopping and help extend the life of your floors. Call us at (888) 915-8868 if your home or business in Charleston or North Charleston, SC could benefit from our hardwood floor cleaning services.