Pets are as much a part of the family as anyone else within a home but sometimes even the most well trained pets can have accidents. Duraclean Cleaning and Restoration provides pet odor and stain removal services to Atlanta, GA and the surrounding communities to remove pet stains and odors from carpeting and other materials. We use only the best equipment and cleaning products available to effectively remove the stain and the odor.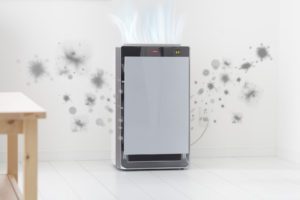 At Duraclean Cleaning and Restoration, we use the latest technology of equipment and products to locate and remove pet odors and stains. We treat every pet stain with a Pet Odor Neutralizer that not only neutralizes the ammonia in pet urine to eliminate the odor, but also leaves a smell of its own to act as an animal deterrent and prevent pets from repeatedly soiling the same area. For pet stains that are difficult to find, we have special equipment that can detect animal urine so that we can locate and treat the spot. Pet odor problems that are not solved with the Pet Odor Neutralizer can be treated with odor neutralizer injections into the carpet padding to eliminate the source of the odor.
If you have a nasty pet stain and odor that you would like removed from your home, contact Duraclean Cleaning and Restoration immediately at 770-679-2299. Our staff has the right products and equipment to locate and eliminate any pet stain and odor. Be sure to contact us for pet odor and stain removal services in the Atlanta, GA area.
---
Recent Reviews
Review by

Rayandra Slonina
Rating

"Duraclean is thorough, professional and prompt. Most recently, they cleaned my sectional sofa. Justin was meticulous and gave me additional suggestions on how to spot clean (I have 4 dogs). The sofa looks and smells great. I highly recommend them!"
---
Review by

Heather Flowers
Rating

"Duraclean and Justin did an excellent job on my carpet cleaning! The carpet looks practically new. Justin is very professional and provides great customer service. He was on time, very friendly , and provided great tips for any future stains. I would definitely use Duraclean for any future services."
---
Review by

John Brooks
Rating

"Justin provided one of the best experiences I've ever had with tile and grout cleaning. Justin went above and beyond to make sure everything was perfect. I will for sure be using Duraclean anytime i meed my floors done."
More Reviews