Duraclean Cleaning and Restoration
Pet urine or waste can leave a long-lasting smell and stain in the house or business even after it has been cleaned. The odors and stains can get absorbed into fabrics. Even worse, it could get into the building materials. Without professional equipment, it is almost impossible to completely remove the odor and stains from carpets, rugs, or furniture. It can be frustrating to work or live in such an environment.
Deodorization Process in Atlanta, GA
Our technicians from Duraclean Cleaning and Restoration in Atlanta, GA can perform thorough odor removal for homes and businesses. The professional technicians understand the process of odor production and how to handle different stains and odors. Our technicians use tailored solutions to tackle various odors and stains. They can efficiently remove the odors and stains using proven techniques and equipment. We have removed all kinds of bad smells, so you can trust us to eliminate anything fouling your home or business.
Temporary solutions will only cover up the smell for a short amount of time, it will not eliminate the source of the odor. The smell and the look of the stain is not often the worst thing. Just wiping it clean does not help with the contamination and bacteria under the surface. You must act fast and call professionals at Duraclean Cleaning and Restoration to avoid permanent damage to your property.
The goal of Duraclean Cleaning and Restoration in Atlanta, GA is to fully get rid of the odor and stain, so you do not have to worry about it again. The technicians use the following process to restore the contaminated carpets, rugs, or furniture in your home or business: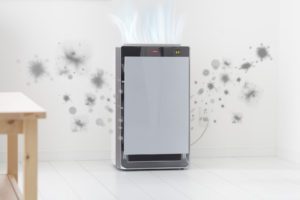 On-site investigation of the property
Treatment of the source of the odor using advanced cleaning products
Treat other building materials and furnishings affected by the odor if needed
Sanitize and treat the air space
Final checkup to make sure the removal all the odors and stains
Benefits of using odor removal service:
Eliminate the bad smell from the root
Avoid long term damage to furniture and carpeting
Removes leftover harmful bacteria
Contact Us
If your home or business needs odor removal or deodorization services, contact Duraclean Cleaning and Restoration immediately at (770) 679-2299. We are available 24/7 in Atlanta, GA and surrounding areas.
---
Recent Reviews
---
Review by Rayandra Slonina
Cleaning
Rating

"Duraclean is thorough, professional and prompt. Most recently, they cleaned my sectional sofa. Justin was meticulous and gave me additional suggestions on how to spot clean (I have 4 dogs). The sofa looks and smells great. I highly recommend them!"
---
Review by Heather Flowers
Cleaning
Rating

"Duraclean and Justin did an excellent job on my carpet cleaning! The carpet looks practically new. Justin is very professional and provides great customer service. He was on time, very friendly , and provided great tips for any future stains. I would definitely use Duraclean for any future services."
---
Review by John Brooks
Cleaning
Rating

"I was so comforted by this team.... Jennifer was so soft spoken & Kind & compassionate. Kris & Justin & Jennifer were all more than what we could have prayed for in this situation. Thank you."
---
See All Reviews