Mold and mildew can start to grow within 72 hours of moisture contact. Mold can grow within walls, carpets, attics and bathrooms. Floods, leaks and broken pipes are all contributors to mold growth.
Here at Duraclean Cleaning and Restoration, we understand the dangers of mold growth and the damage it can cause to your property. By cleaning and disinfecting your property, we can mitigate hazardous air and dangerous fungi.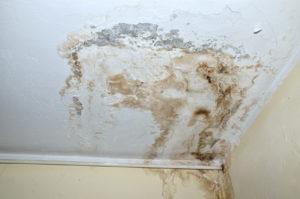 Our mold and mildew removal services include:
– Dispatch certified applied microbial remediation technicians to inspect home and contain the environment.
– Involve a third party industrial hygienist for air sampling and protocol.
– Remediate the mold utilizing strict protocol.
– Use third party for clearance testing.
Duraclean Cleaning and Restoration has been providing expert mold remediation services to residential and commercial properties throughout the metro Atlanta GA area since 1996.
If you experience a mold problem, call Duraclean Cleaning and Restoration at (770) 679-2299.
---
Recent Reviews
Review by

Rayandra Slonina
Rating

"Duraclean is thorough, professional and prompt. Most recently, they cleaned my sectional sofa. Justin was meticulous and gave me additional suggestions on how to spot clean (I have 4 dogs). The sofa looks and smells great. I highly recommend them!"
---
Review by

Heather Flowers
Rating

"Duraclean and Justin did an excellent job on my carpet cleaning! The carpet looks practically new. Justin is very professional and provides great customer service. He was on time, very friendly , and provided great tips for any future stains. I would definitely use Duraclean for any future services."
---
Review by

John Brooks
Rating

"Justin provided one of the best experiences I've ever had with tile and grout cleaning. Justin went above and beyond to make sure everything was perfect. I will for sure be using Duraclean anytime i meed my floors done."
More Reviews