Duraclean Cleaning and Restoration
There are many reasons why home and business owners alike go to great lengths to deter the growth of mold. Not only does it smell, but it can also cause structural damage to your property, as well as potentially severe health concerns for those that dwell in close proximity. However, even the most responsible property owners cannot always prevent mold from taking hold.
Here at Duraclean Cleaning and Restoration, we specialize in mold remediation services and help homes and businesses in Cartersville, GA that have been affected by mold growth.
Where to Find Mold in Cartersville, GA
Mold spores are notorious for spreading with ease. This is why it is vital that you tackle any mold growth situation as quickly as possible. If you do not, then the mold will almost always spread and cause deeper damage. All it needs to take hold is a moist area from water damage with an organic food source.
Common areas with these conditions for mold include: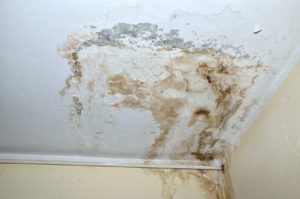 Under wet carpet
In attics with poor ventilation
Behind toilets and refrigerators
Beneath kitchen and bathroom sinks
In basements and crawl spaces (especially if they leak or flood)
Around air conditioning units
Behind walls that contain plumbing
No matter the location or severity of the mold growth, our mold removal experts in Cartersville, GA will eliminate any and all mold and restore the affected area to its original condition.
The Mold Remediation Process in Cartersville, GA
When you choose Duraclean Cleaning and Restoration for our mold remediation services, you can expect the following:
Timely Response and Open Communication: We respond as quickly as we can to calls regarding mold remediation because we understand that time is of the essence. Throughout our work, we will keep you notified about our findings and progress.
Thorough Inspection: Since mold spreads so effortlessly, we will perform a full inspection of your property to identify all affected areas. Our technicians understand how mold spreads, and are specifically trained to find it.
Third Party Testing: In order to give you the greatest level of service possible, we even bring in a third party industrial hygienist to help verify the full extent of the mold growth with testing, and form a protocol for removal.
Mold Removal: Based on the protocol for removal developed by us and the third party industrial hygienist, we work to efficiently and effectively remove all mold from affected areas.
Final Inspection: Along with the third-party hygienist, we perform one final evaluation to ensure that there is no mold remaining on your property.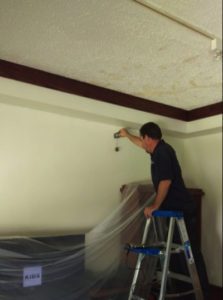 If you live in the Cartersville, GA, area and have a problem with mold growth on your property, then we encourage you to contact us right away. The health of you and your loved ones, and even the structural integrity of your home, depend on a timely response.
Our disaster restoration company will provide the best mold remediation services possible and leave you with greater peace of mind.
Mold Removal in Cartersville, GA
To take advantage of our mold remediation services here at Duraclean Cleaning and Restoration, simply contact our representatives at 770-679-2299. We are available 24 hours a day to take your call, and look forward to helping you restore your property to its original condition.
---
Mold Remediation Related Services:
Mold Remediation and Black Mold Removal Services in Atlanta, GA
Mold Removal Services in Roswell, GA
Black Mold Removal Services in Marietta, GA
Mold Removal Services in Alpharetta, GA
Mold Remediation Services in Acworth, GA
---
Recent Reviews
---
Review by Rayandra Slonina
Cleaning
Rating

"Duraclean is thorough, professional and prompt. Most recently, they cleaned my sectional sofa. Justin was meticulous and gave me additional suggestions on how to spot clean (I have 4 dogs). The sofa looks and smells great. I highly recommend them!"
---
Review by Heather Flowers
Cleaning
Rating

"Duraclean and Justin did an excellent job on my carpet cleaning! The carpet looks practically new. Justin is very professional and provides great customer service. He was on time, very friendly , and provided great tips for any future stains. I would definitely use Duraclean for any future services."
---
Review by John Brooks
Cleaning
Rating

"I was so comforted by this team.... Jennifer was so soft spoken & Kind & compassionate. Kris & Justin & Jennifer were all more than what we could have prayed for in this situation. Thank you."
---
See All Reviews