Duraclean Cleaning and Restoration
Water damage is by far the most common form of property damage for homes and businesses alike. It can occur for many reasons, such as flooding, heavy rain, burst pipes, leaks, etc., but the results remain the same. If a disaster restoration company is not contacted quickly, your property and belongings are at risk for severe aesthetic and structural damage.
In some scenarios, excess water and moisture can even lead to dangerous mold growth. This is why we encourage those experiencing these problems in the Cartersville, GA area to contact our experts here at Duraclean Cleaning and Restoration, and take advantage of our water damage restoration services.
Water Restoration in Cartersville, GA
As most property owners know, time is of the essence when dealing with water damage on any scale. If left unchecked, water will seep into unwanted areas, spread, and ultimately cause much more damage. This is especially true for drywall, flooring, wood, and insulation.
If that water is contaminated,  we will be prepared to perform complete sewage cleanup as well.
Our water restoration specialists are highly responsive to service requests. We use state of the art drying and restoration techniques to ensure that your home or business is returned to its former glory.
When you select Duraclean Cleaning and Restoration for our water damage restoration services in Cartersville, GA, you can expect the following: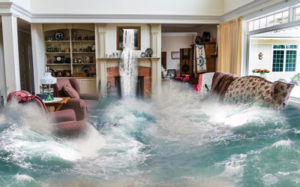 Timely Response and Open Communication: We respond to calls as quickly as possible in order to minimize damage to your property. Additionally, our technicians communicate with you as they perform their work.
Initial Inspection: When we arrive on the scene, you can expect an initial assessment of the situation to determine the extent of the water damage, as well as the most effective way to treat it.
Anti-Microbial Applications: Oftentimes, mold or mildew will grow in areas that have experienced water damage. We clean up these unwanted nuisances with our anti-microbial applications. In cases of excessive mold growth, we encourage you to take advantage of our mold remediation services.
Water Extraction: Whether you have experienced light leakage or severe flooding, we are capable of removing any amount of water and moisture from homes and buildings.
Drying and Dehumidification: Once any standing water has been removed, we set up dehumidifiers and work to provide better air circulation in affected areas.
Daily Monitoring: From start to finish, the drying process can take roughly 3-5 days. We check in periodically to ensure that daily progress is being made, and adjust our processes as necessary.
Furniture Removal: If large furniture is damaged, then we will remove it from affected areas to ensure thorough drying.
Pack-Out Services: For other personal belongings, we offer pack-out services. This means that we will ship your damaged belongings to one of our facilities for cleaning and restoration.
Call for Water Damage Cleanup in Cartersville, GA
If you experience any level of water damage on your property for any reason, then we encourage you to act fast.
We also suggest that you give us a call at (770)-679-2299 to take advantage of our water damage restoration services. Our expert technicians here at Duraclean Cleaning and Restoration are experienced in just about every water damage scenario imaginable. We can be reached 24 hours a day to respond to water damage emergencies in the Cartersville, GA area.
---
Related Water Damage Restoration Services:
Water Damage Restoration in Atlanta, GA
Water Mitigation Services in Roswell, GA
Water Restoration Services in Marietta, GA
Water Damage Restoration in Acworth, GA
Water Restoration in Alpharetta, GA
Water Damage Restoration in Sandy Springs, GA
---
Recent Reviews
---
Review by Rayandra Slonina
Cleaning
Rating

"Duraclean is thorough, professional and prompt. Most recently, they cleaned my sectional sofa. Justin was meticulous and gave me additional suggestions on how to spot clean (I have 4 dogs). The sofa looks and smells great. I highly recommend them!"
---
Review by Heather Flowers
Cleaning
Rating

"Duraclean and Justin did an excellent job on my carpet cleaning! The carpet looks practically new. Justin is very professional and provides great customer service. He was on time, very friendly , and provided great tips for any future stains. I would definitely use Duraclean for any future services."
---
Review by John Brooks
Cleaning
Rating

"I was so comforted by this team.... Jennifer was so soft spoken & Kind & compassionate. Kris & Justin & Jennifer were all more than what we could have prayed for in this situation. Thank you."
---
See All Reviews