RestorationMaster
Few sights are more aggravating to a homeowner than mold growth because mold can be difficult to get rid of, and it causes property damage, as well as negative health effects. Mold usually occurs as the result of water damage, as it thrives when it has a moisture and food source. If the mold is not completely removed, it will continue to spread throughout a home. RestorationMaster  provides mold removal and remediation services to remove mold from homes and buildings in Stoneham, MA, and the surrounding communities of Essex and Middlesex counties. We will ensure that all mold growth is removed, and we can also repair or replace the surfaces that have been affected.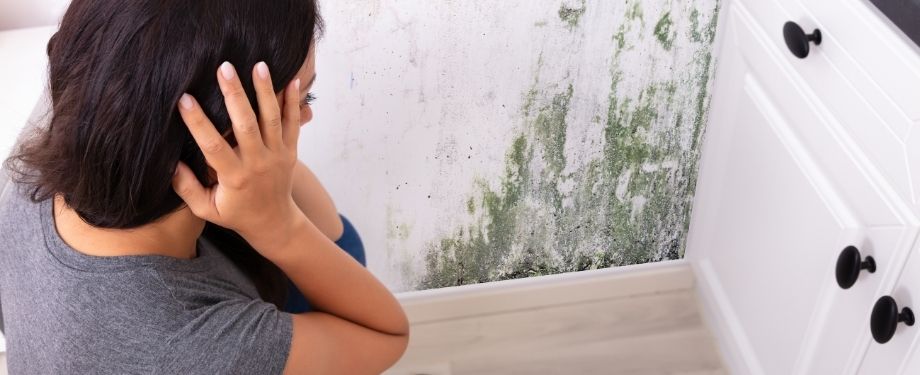 How Mold Affects You and Your Home in Stoneham, MA
Cases of severe water damage, as well as high humidity and leaks, create the right conditions for mold to start growing. It latches onto organic materials, such as wood and drywall, that it uses as a food source, and if given enough time, the mold will cause significant damage to these surfaces, and may contribute to health issues, such as allergies and respiratory infections.  Our technicians at RestorationMaster have the necessary training, cleaning equipment, and products to completely remove the mold growth and solve the moisture issue to prevent the mold from returning. A quick enough reaction can save structural elements, furnishings, and personal content from mold damage as we will restore the affected surfaces and objects once the mold is removed.  RestorationMaster also has testing capabilities to find hidden mold growth.
For mold remediation and removal services in Stoneham, MA contact RestorationMaster  at (781) 604-1476
Mold Remediation and Removal Services in Stoneham, MA
Our mold remediation and removal services include the following steps:
A thorough assessment of the contamination and damage
Report the assessment to your insurance company
Isolation and containment of the affected area
Creation of a written removal and remediation plan
Implementation of the remediation plan to remove the mold, and restore damaged surfaces
What to Do After Discovering Mold Growth in Stoneham, MA
Immediately contact RestorationMaster before the mold spreads any further.
Repair any potential source of water damage, such as leaks and other plumbing issues.
Open the windows and doors of your home to let in fresh air.
Wear non-porous gloves and protective eyewear in contaminated areas.
Use your air conditioner or a dehumidifier to reduce the levels of humidity.
Check the ventilation of your home.
What NOT to Do After Mold Growth
Do not try to kill the mold spores, because the spores can be just as harmful dead.
Don't try to use bleach or other chemicals to kill the mold because this will result in the dispersal of the spores.
Do not cover moldy surfaces with paint or caulk, as this will only cover up the real damage underneath.
Try not to disturb mold growth at all. Otherwise, the mold will disperse its spores and spread the contamination.
Contact Us 24/7 for Mold Removal and Remediation in Stoneham, MA
You should never hesitate to react to mold growth. Contact RestorationMaster as soon as you notice mold growing in your home or building in Stoneham, MA. We are properly trained and equipped to provide effective mold removal and remediation services, and we will take the appropriate actions to prevent future mold growth.
You can call us 24 hours a day at (781) 604-1476 for mold remediation and removal services in Stoneham, MA.
---
Related Mold Remediation and Mold Removal Services