RestorationMaster
Mold essentially needs two things in order to make an appearance on your property. The first is an organic food source, and the second is excess moisture. Most buildings are constructed from materials that naturally contain cellulose, a natural food source for mold. Therefore, it is pretty simple to see why mold growth is such a common problem for home and business owners across the country. Here at RestorationMaster, we provide full mold removal and remediation services to those in the Manchester, NH, area to remove mold and restore your property to its original condition.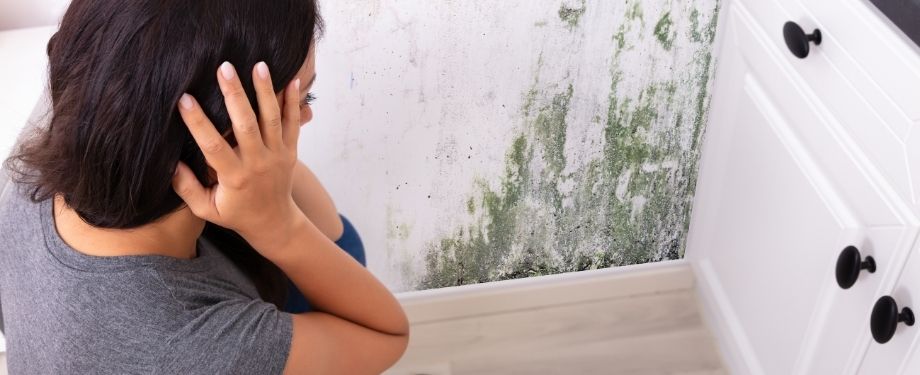 The Dangers of Mold in Manchester, NH
The negative consequences of mold growth can be severe. This is why it is important to tackle it quickly. Mold can eat away at structural elements, ruin furniture and personal belongings, and even cause significant health issues (e.g. allergies, respiratory infections, etc.). Pair these complications with the fact that mold spores are notorious for the ease with which they spread, and you can see why we highly recommend taking swift and decisive action to remove the mold.
For mold removal and remediation services in Manchester, NH, call the professionals of RestorationMaster at (781) 604-1476.
Mold Removal and Remediation Services in Manchester, NH
RestorationMaster is a highly respected name in the mold removal industry because of the effectiveness and timeliness of our services. When you choose to take advantage of our mold removal and remediation services, you can expect the following:
Swift Response: Our representatives can be reached 24 hours a day at (781) 604-1476, and can have a highly trained team of technicians on-site within 2 to 4 hours of your call.
Initial Assessment: We will perform a thorough assessment of your property in order to locate all sources of mold and fully understand the extent of the damage.
Report of Our Findings: We will create a report of our initial assessment and send it to your insurance company for your convenience.
Containment: We will isolate affected areas and items, and contain mold to prevent it from spreading while we work.
Mold Remediation Plan: We will create a comprehensive mold remediation plan of action. We will base this on our initial assessment to remove all mold from your property.
Mold Removal: We will remove all mold from your property in accordance with our remediation plan. We will do this by utilizing our state-of-the-art mold removal equipment and sanitization solutions.
Restoration: We will restore affected areas, furnishings, and belongings to the fullest extent possible.
The Dos and Don'ts After Discovering Mold on Your Property
First and foremost, contact RestorationMaster  We will limit the extent of the damage, remove mold, and restore your property and belongings.
Repair any sources of water damage that may have led to excess moisture and the growth of mold.
Open some windows and doors to circulate fresh air. Also, check your building's ventilation.
Turn on your air conditioner and/or dehumidifiers to reduce humidity.
Be careful around the mold. Attempting to get rid of it with chemicals or bleach could make matters worse by causing the mold spores to disperse to other areas in the home.
Do not cover moldy surfaces with caulk or paint. This will only cover up what you see, and not address the deeper issue.
Be sure to wear eye protection and non-porous gloves in areas contaminated with mold.
Contact Us for Mold Remediation and Removal in Manchester, NH
Mold growth is more than a nuisance that should be addressed; it is a threat to your property as a whole, your personal belongings, and even the health of you and your loved ones. We provide full mold removal and remediation services here at RestorationMaster.
Contact us today at (781) 604-1476. We are available 24 hours a day, and service home and business owners in the Manchester, NH, area.
Free Estimate
---
Related Mold Removal and Remediation Services