RestorationMaster
Mold growth is an awful sight in homes and buildings for a number of reasons. Mold can cause also considerable damage to the affected surfaces because it uses the materials as its food source, and its ability to disperse its spores can spread the damage while increasing the risk of mold-related health effects. The longer you let mold linger in your home or building, the more likely you are to experience extensive property damage and serious health issues. Our technicians use the latest methods and equipment of the industry to remove all mold growth, and we will help either repair or remove the damaged materials.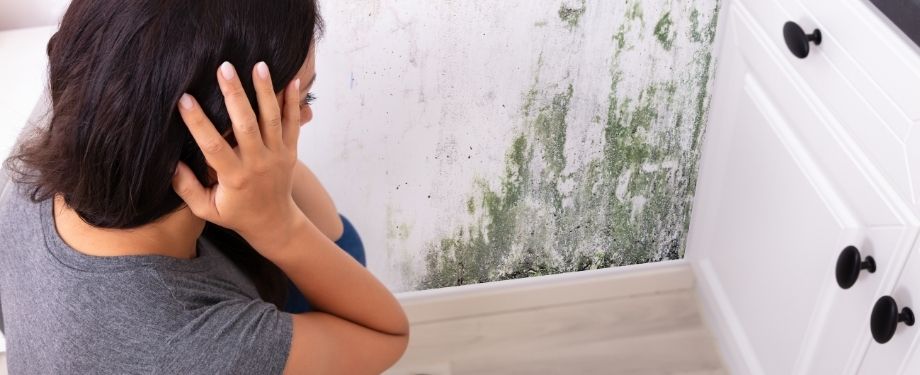 Mold typically forms in areas with excess moisture because it needs moisture to survive, and it uses the cellulose in materials like wood and drywall as its food source. The fact that mold colonies literally devour the affected surfaces is why they have the potential to cause so much damage. If given enough time, mold can permanently damage the affected surfaces and cause serious structural issues within your home. The possible health effects of mold are also a cause for alarm as exposure can lead to various allergic reactions and even respiratory infections.
For mold removal and remediation services in Peabody, MA, contact RestorationMaster at (781) 604-1476.
Professional Mold Removal and Remediation in  Peabody, MA
RestorationMaster provides mold remediation services in Peabody, MA and surrounding areas to contain and remove mold from homes and commercial buildings. Our technicians are highly trained to effectively contain mold growth, and we use advanced equipment and cleaning products to remove mold colonies from the affected surfaces and objects. We start by assessing your property and locating hidden mold growth, and then form a remediation plan based on our assessment. After the mold is removed, we will restore the damaged materials and take measures to prevent future mold growth.
You can expect the following from our mold removal services:
Complete evaluation of the mold growth on your property
We notify your insurance company about the details of our report.
Containment of the mold growth to protect the unaffected areas.
Formation of a complete mold removal plan based on our evaluation.
Complete mold removal, as well as repair or replacement of the damaged surfaces and materials.
What to Do If You Find Mold in Peabody, MA
Call RestorationMaster as soon as you find mold on your property.
Look for a source of water damage or excess moisture in your home and correct the problem if possible.
Open windows and doors to air out the smell.
Make sure you wear protective equipment like gloves and eye wear when entering contaminated areas.
Turn on your air conditioner and use a dehumidifier to lower the humidity levels.
Inspect the ventilation in your home.
What Not to Do If You Find Mold in Your Peabody, MA Property
Do not try to remove or kill the mold growth because disturbing the mold will cause it to disperse its spores which can spread the growth and increase health risks.
Do not paint or caulk over surfaces with mold growth.
Call us Mold Removal and Mold Remediation in Peabody, MA
Mold growth can quickly become a serious problem in your home or building if you allow it to linger. As soon as you find mold growth on your property in Peabody, MA, and surrounding areas, contact RestorationMaster to remove it with our professional mold remediation services. We will ensure that all mold is removed from your property and even help prevent future mold issues.
Give us a call at (781) 604-1476 for mold removal and remediation in Peabody, MA.
---
Related Mold Remediation and Removal Services