Removing Black Mold from Your Basement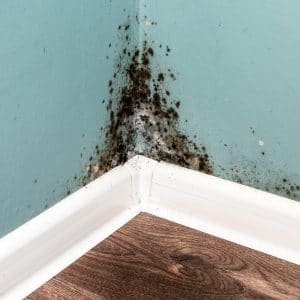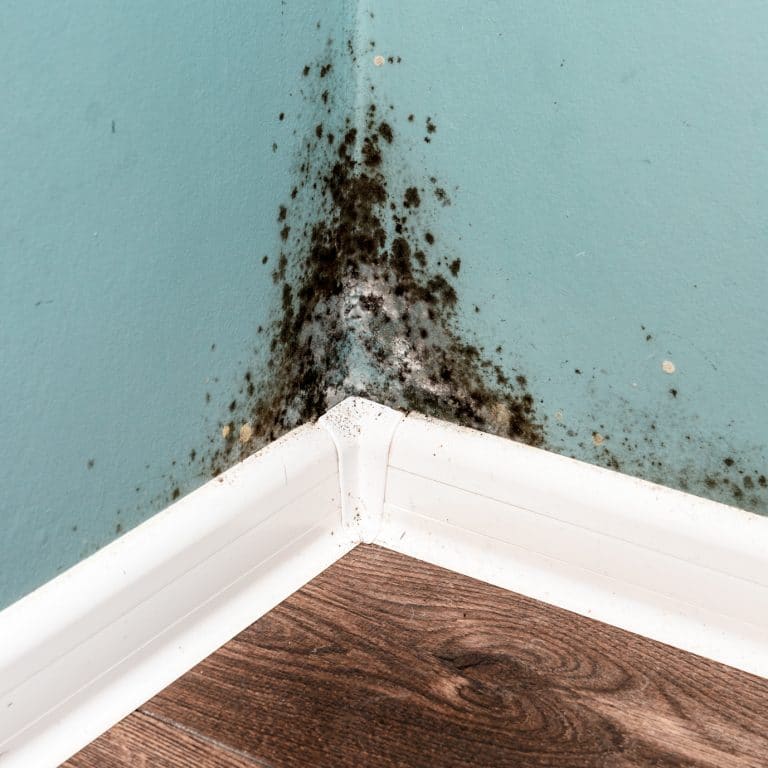 Basements tend to be dark, damp places, and these qualities make basements a common place for mold growth to occur. However, mold is a general term, as there are hundreds of thousands of mold species. While all mold growth in a home is harmful, it's important to know how to identify different mold species from one another for a few reasons. Some mold species are more harmful than others, and not all mold species can be properly treated the same way. In fact, improper cleaning methods may simply irritate the mold and worsen the damage it has caused. This is why you should always call a professional for mold remediation.
One of the common types of mold found growing in basements is referred to as black mold. If you notice black mold growing in your home, it's crucial that you take immediate action to have it removed so that you can limit the damage it can do to your home and you and your family.
Continue reading to learn more about what black mold is, how mold growth develops, why mold is harmful, how to prevent mold growth, and how to remove black mold from your basement.
What Causes Mold Growth?
Mold spores are naturally present in the atmosphere and travel through the air, but they become a problem in the proper conditions. Spores are triggered into mold growth when they have a moisture source and a food source. Among the materials mold uses as a food source are drywall, wood, insulation, and cardboard. Furthermore, cellulose is one of the main substances that mold feeds on, which is found in many building materials. Because of this, mold growth often occurs as a result of water damage. If water damage is a problem, building materials are usually among the objects affected, making it a perfect environment for mold growth.
What is Black Mold?
Black mold is a common name for the stachybotrys species of mold. More specifically it can be the stachybotrys chartarum species or the stachybotrys chlorohalonata species. This mold is also sometimes referred to as toxic black mold because it can produce mycotoxins that can lead to serious health issues. Unsurprisingly, it is black in color but can also have a green tint to it.
An important thing to note, however, is that not all mold species that are black in appearance are stachybotrys chartarum. Black mold often appears slimy because of the wet layer on its surface. But if the black mold no longer has a water source, the fungus can be dry and powdery in appearance.
Why is Black Mold Harmful?
Mold, in general, is harmful because it can cause people to suffer from allergies and irritations. Black mold specifically is harmful because it can produce mycotoxins, and these can cause severe health concerns like anxiety, depression, memory problems, respiratory issues, and vision problems to name a few.
How Can You Prevent Mold Growth?
The key to mold prevention, no matter the species, is moisture control. That said, if areas or materials in your basement are wet, then you want to make sure they are dried thoroughly and in a timely manner. Otherwise, mold spores will have time to take advantage of the moisture.
Controlling the humidity levels in your home is helpful, too. Maintaining humidity levels 50 percent or lower is ideal for mold prevention but is especially important during the summer when it's naturally more humid. This is why it's recommended you use an air conditioner or dehumidifier during humid seasons.
How Do You Remove Black Mold from a Basement?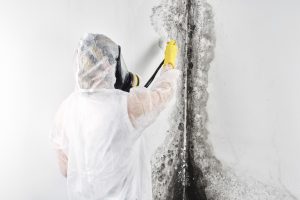 If you notice black mold — or any mold for that matter — growing in your basement, the best thing to do is to act right away. If you want to take the do-it-yourself approach, always prioritize your safety, use the appropriate protective gear, and make sure your basement has enough ventilation.
Take note that cleaning the mold is only a realistic option for the surface of floors, walls, and ceilings. If drywall, ceiling tiles, or insulation has been affected by mold, then you need to replace those materials.
When you have safeguarded yourself, use these steps to remove the mold from your basement:
Step 1: Dry the affected space if it isn't already. The mold will just return if there is still moisture.
Step 2: Create a bleach solution that contains one part bleach and one part water.
Step 3: Scrub the solution on the affected area, and allow the material to thoroughly soak up the solution.
The aforementioned home remedy is a cheap option that is ideal for small cases of mold growth — no more than 10 square feet of damage. If you are dealing with a larger, more severe case of mold growth, you need to have a mold removal professional take care of the issue. Ideally, all cases of mold growth should be handled by a professional.
Mold remediation professionals have the proper equipment, certification, and expertise to work on your home's mold problem. If the mold has developed as a result of water damage, these professionals can also provide water damage restoration services as part of the job.
Professional help can be costly, but it ensures that the job is handled correctly. It also means you don't need to further expose yourself to the mold and increase the risk of health concerns.