(409) 895-2588
A fire is a frightening event, especially since it comes without warning. The top priority should always be getting everyone to safety. Never reenter a burning building; go to a nearby home and call 911. Once the fire is out and the injured have gotten medical attention, call the experts at ServiceMaster Recovery Services by TLC for fire damage restoration and building stabilization in Port Arthur, TX. Even though the flames are gone, your home is still being damaged. Soot and toxins from burned materials and the firefighting process can etch and tarnish vulnerable surfaces like aluminum and brass. Smoke will continue to spread and penetrate carpets, upholstery and clothes.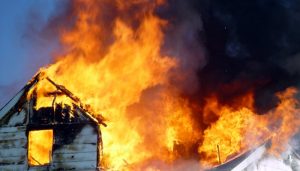 It's important to begin the restoration process quickly. If left untreated, this damage can become permanent within just a few days. Household furnishings and personal property contain many synthetic materials which give off dangerous fumes that can continue to cause damage. The technicians at ServiceMaster Recovery Services by TLC use the best equipment and cleaning products available in the industry to safely and effectively clean and restore household surfaces like marble, tile, porcelain, chrome, aluminum, brass, carpeting, and upholstery.
Our 5 step restoration process includes:
Emergency pre-cleaning
Content cleaning
Content pack-out if necessary
Wall and ceiling cleaning
Deodorization
While you're waiting for our experts to arrive, here are a few things you can do.
Open doors and windows to let in fresh air.
Throw away opened packages of food.
Change the air filter in your furnace and air conditioning unit, if you can access it safely.
Set aside soot damaged clothes for restoration by a specialized dry cleaner.
It's best to stay out of the fire damaged area of the home and let professionals take care of the cleaning. Improper cleaning can smear the soot and oil from your hands can cause further damage. Have appliances checked by an electrician before using them, especially ceiling fixtures on wet ceilings.
If you have a fire at your home or business in Port Arthur, TX, call the experts at ServiceMaster Recovery Services by TLC. We'll stop the damage before it can spread and restore surfaces before it's too late. Call us 24 hours a day, 7 days a week at (409) 895-2588.
---
Related Fire Damage Restoration Services
Fire Damage Cleanup in Orange, TX
Fire Damage Restoration in Westlake and Lake Charles, LA 
Fire Damage Cleanup in Bridge City and Beaumont, TX