(409) 895-2588
Water is arguably one of the most common causes of disaster damage because it has so many possible sources. Heavy rains, sewage backups, leaking pipes or an overflowing bathtub can all cause serious water damage. Water will rot away building materials like wood and drywall and even worse, mold growth begins in just days. That's why it's important to call ServiceMaster Recovery Services by TLC at the first sign of water damage in Port Arthur, TX. We'll be there within 2 hours of your call to provide a free estimate of the repair. Most jobs take about 3 days, and we work with insurance companies to expedite the process.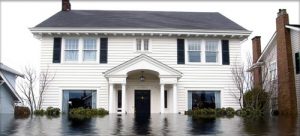 We use the best equipment in the industry to quickly remove excess water from your home or business. We can repair or restore almost any structural elements, furnishings and content. First we limit the spread of the water, then we use advanced drying techniques to remove the excess water and moisture to eliminate the chance of mold growth.
ServiceMaster Recovery Services by TLC's water damage restoration services include:
Emergency response. We fully inspect the affected area and base our estimate on our findings.
Water removal and drying. We will completely remove excess water and moisture from the area before thoroughly drying furnishings, content, and structural materials.
Reinstallation and cleaning. We will replace any items that were removed during the restoration and clean any messes.
While you're waiting for our technicians to arrive, here are a few things you can do to help the process go more smoothly.
Remove non-permanent floor coverings like area rugs.
Slide the ends of draperies through a coat hanger, then hang it from the curtain rod so the ends of the drapes are out of the water.
Wipe off wet furniture, prop up cushions, and put aluminum foil under furniture legs.
Move photos, paintings and other valuables to another location for safety.
Keep books packed tightly together on their shelves to avoid warping until we can dry them with our special drying process.
Open doors and drawers of cabinets so air can circulate.
Never, ever walk into a room with standing water if the power is still on. Don't use fixtures if the ceiling is wet or appliances until they've been checked by an electrician. Don't try to pull up wet carpeting, no matter how bad it looks.
If you have water damage in your home or business in Port Arthur, TX, call the experts at ServiceMaster Recovery Services by TLC. We'll be on site within 2 hours of your call to provide a free estimate of the cleanup costs. Call us at (409) 895-2588 24 hours a day, 7 days a week.
---
Related Water Damage Restoration Services
Water Damage Restoration in Orange, TX 
Water Damage Restoration in Westlake and Lake Charles, LA 
Water Damage Restoration in Bridge City and Beaumont, TX