Buying or Generating Leads – Which is Better?
Businesses in many different industries, including the restoration industry, are dependent on getting good leads.  There are several ways that businesses can generate leads including print ads, TV or radio commercials, cold calling, and word of mouth.  These days most leads are generated online and there are several avenues for businesses to get online leads such as social media, emails, blogs, and a well-optimized website.
With more people consulting Google when they need contractor services than ever before, it is important for businesses that rely on quality leads to focus on generating leads online.  Businesses can generate leads on their own through the online avenues mentioned above (social media, email, website, etc.), by buying leads from a third party, or by working with lead generation companies that can help them get more leads.
In this guide, we will discuss the methods that a business can use to generate quality leads.  Each of these lead generations strategies has its advantages and disadvantages but when used effectively can result in quality leads for your business.
What are Quality Leads?
Quality leads are leads that are the most likely to convert into a sale.  Businesses should be focused more on generating quality leads than a high volume of leads as the high-volume approach will cost your business time and resources to identify the few quality leads in the bunch.
The first thing your business needs to do is identify what you consider to be a quality lead.  The ideal lead may be defined by demographics such as income, family, and location, level of interest in making a purchase, and timetable for the purchase.  Once you have identified your ideal quality leads, you can put your effort into targeting these leads.  For example, restoration contractors are likely to target property owners like homeowners and business owners that can make decisions regarding the restoration of a property.
Whether your business is focused on generating leads or buying leads, it is beneficial to understand what a quality lead is for your business.
Generating Leads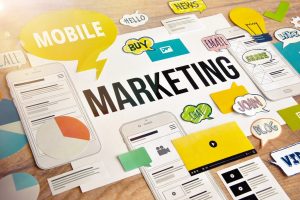 Anyone who shows an interest in your products or services, or your brand, is a potential lead.  Someone may show this interest by signing up for your email newsletter, submitting a contact form on your website, or following your business on social media.
These leads, for the most part, do not simply appear on their own.  As discussed in the previous section, your business needs to put forth effort in appealing to who you have identified as your ideal quality lead.  The most effective way to do this is to understand what your ideal customer wants or needs and work that into your digital marketing approach.
The trick to generating quality leads online is to create content that is appealing to your targeted audience.  For restoration contractors, that means targeting demographics that are most likely to own a home, rental property, or business.  You can create content in the form of social media posts, blogs, landing pages, email newsletters, images, and videos, all of which can be easily shared across your digital marketing channels.  If you truly understand the needs and wants of your targeted audience and create content that appeals to them specifically, you can generate a higher percentage of quality leads.
The advantage of generating leads yourself is that you can see where every lead is coming from.  This allows you to adjust and improve your lead generation strategies.  For example, if you notice that a particular blog article generated good leads, then you can share this blog on your social media accounts and in email newsletters, or even make a video about the subject matter.
Another advantage is that putting effective lead generation strategies in place continue to help your business as time goes on.  You just may need to make some adjustments to fine tune these strategies along the way.
The disadvantage to generating leads is that it requires time and resources from your business.  You may need an employee or even a small team of employees dedicated to content creation and maintaining your social media accounts and website which requires an investment.  While this investment can pay off, some businesses simply do not have the resources to make this type of initial investment.
Buying Leads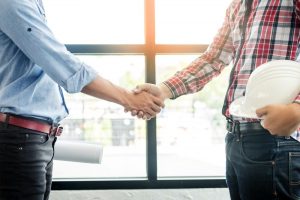 Buying lead is a smaller investment for businesses as they can pay a certain amount for leads instead of putting time and resources into a multi-faceted marketing program to generate leads on their own.
Businesses can buy leads from marketing firms that generate the leads using various online marketing strategies and then sell each lead on the open market.  Most of these lead generation firms work in specific industries and sell leads to businesses within their industry at a fixed price per lead.
There are a couple of advantages to buying leads, including that you can choose how much money to invest and save the time, energy, and resources you would need to invest in generating leads yourself.  You can also choose how many leads you want and only pay for those leads.
There are some disadvantages to buying leads as well, including the lack of transparency.  When you buy leads, you will have no idea how the firm generated those leads as opposed to generating leads yourself in which you can track exactly where they came from.  You will also lose your leads if you decide to stop working with your supplier.
The other major disadvantage is that there is no exclusivity with the leads.  There is a chance that the same leads you bought were also sold to a different business which puts you in direct competition for closing on leads that you paid for.
Working with Lead Generation Companies
Generating leads and buying leads are two different approaches that each have their advantages and disadvantages.  However, if you choose to work with a lead generation company like RestorationMaster, you can have the best of both worlds.
Working with lead generation companies requires less of an upfront investment than creating a marketing strategy to generate leads on your own.  You also get the transparency of how the lead was generated like if you generate leads yourself.
When you work with RestorationMaster, we will build geo-specific micro-sites for your business on our restorationmasterfinder.com website that will generate online leads and your micro-sites will have a tracking number so you can track the exact number of leads that come from us.  Our website is already well optimized and is an established authority when it comes to the restoration industry.  Your business will not have to devote as much of your time and resources to building your online presence and brand awareness.

While working with RestorationMaster is similar to buying leads, it is not the same.  The leads you get from us are exclusive which means that no other business will receive the same leads.  Once you establish your service areas with us, we will work only with your businesses within your service area.  The other advantage to working with RestorationMaster is that you do not pay per lead.  Instead, you will pay a service fee and there is no limit to the amount of leads you can generate.  These leads will also go directly to your business, they do not pass through us first.
If you want to generate exclusive, quality leads organically without paying per lead, but you don't have the resources to fund, implement, and maintain a marketing campaign to generate leads yourself, working with a lead generation company like RestorationMaster is a great option.
Quality Lead Generation from RestorationMaster
RestorationMaster specializes in generating quality leads for restoration contractors including water damage leads and fire damage leads.  To learn more about how we can help your business generate exclusive, quality leads, call us at (888) 860-7679 or submit a contact form.