ServiceMaster by Rice
Deodorization for Clive, IA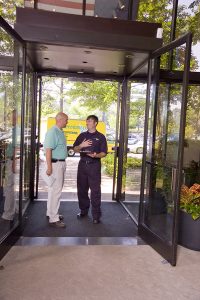 Many natural disasters result in physical damage that is obvious; however, they can also cause a less obvious type of damage: foul odors. Unpleasant smells that linger can be rather troublesome, and this is especially the case after your home has already undergone repairs. These odors, however, are tough to eliminate without help from professional services. At ServiceMaster by Rice, we provide Clive, IA, with smoke and odor mitigation services. With our services, we will eliminate unpleasant smells that a disaster leaves behind. To do this, we use advanced deodorization equipment, ensuring the odor and its source are thoroughly eliminated.
Odors from fires, smoke, mold, and water damage can become absorbed by your property's air spaces, furnishings, and structural elements. This makes it difficult to eliminate the odor completely. Our highly trained technicians can thoroughly remove odors with advanced technology: hydroxyl technology, nano carbon technology, ozone technology, and thermal fogging. We will effectively remove the following odors within our services:
Dead animal odor
Fire and smoke odor
Pet odor
Undetected death scene odor
We carry out our odor mitigation process in several steps, which are designed to remove the odor completely and stop it from coming back. The following steps are included:
Treating and removing the odor at its source
Air space deodorization
Furnishings and structural element deodorization
Air washing
Sealing porous surfaces
Evaluating and documenting our work
We provide smoke and odor mitigation services that are particularly effective for odors that often develop as a result of a natural disaster, including the following smells:
Fire and Smoke Odor: We can eliminate fire and smoke odors with our advanced equipment.
Water Damage Odor: When there's standing water, it can result in your property having musty odors as a result of mold or mildew growth. We can eliminate these musty odors.
Biological-Based Odors: Biohazard materials, such as dead animals and bodily fluids, give off unpleasant odors. We can eliminate such odors and can clean the biohazard materials as well.
Contact ServiceMaster by Rice for our smoke and odor mitigation services if you come across an unpleasant smell in your Clive, IA-based home or business. With our industry-leading advanced technology, we are able to effectively eliminate unpleasant odors from the furnishings and air in your residential or commercial property. For more about the smoke and odor mitigation services we offer, you can reach us on a 24/7 basis by calling us at (515) 212-2511.
---
Related Smoke and Odor Mitigation Services
Smoke and Odor Removal in Des Moines, IA
Smoke and Odor Mitigation in Cedar Rapids, IA
---
Recent Reviews
June 11, 2019
As of Monday it was a 10,as of today a 5. you have not quite finished what was told would be done. Our pool table was to be removed by you guys per Doug. Then once removed the remaining sub floor that it is on would be removed. This was to be done Tuesday 6/11. It is all still there as of this writing. Called Doug about this Tuesday morning and said would check with the Pool Table movers. Did he do this? Never once heard from any movers to arrange a time to be there. So makes me wonder if this would be completed if wasn't writing this here. Steve [LAST NAME REMOVED]
June 6, 2019
Our sump pump failed right before Memorial Day Weekend 2019 and flooded our basement with about 1-2 inches of water. American Family Insurance recommended that we call Service Master and one other company. We called both immediately; the other company never, ever called back!!! While Service Master could not come out immediately, when they finally did come out to survey our damage, their employees were professional, polite, respectful and thorough. A Project Manager was on site and made sure that our entire basement was checked. They immediately got to work and within several hours, we had fans throughout the basement. Eventually, they removed all the wet padding and carpeting, cut out the affected dry wall and removed the damp insulation. Their employees got rid of all the wet material. It took about a week but they did a great job. I would recommend Service Master in a heart beat!
Click here for more reviews